Dr Bernd Koch, Project Manager Materials Innovation, MATPLUS GmbH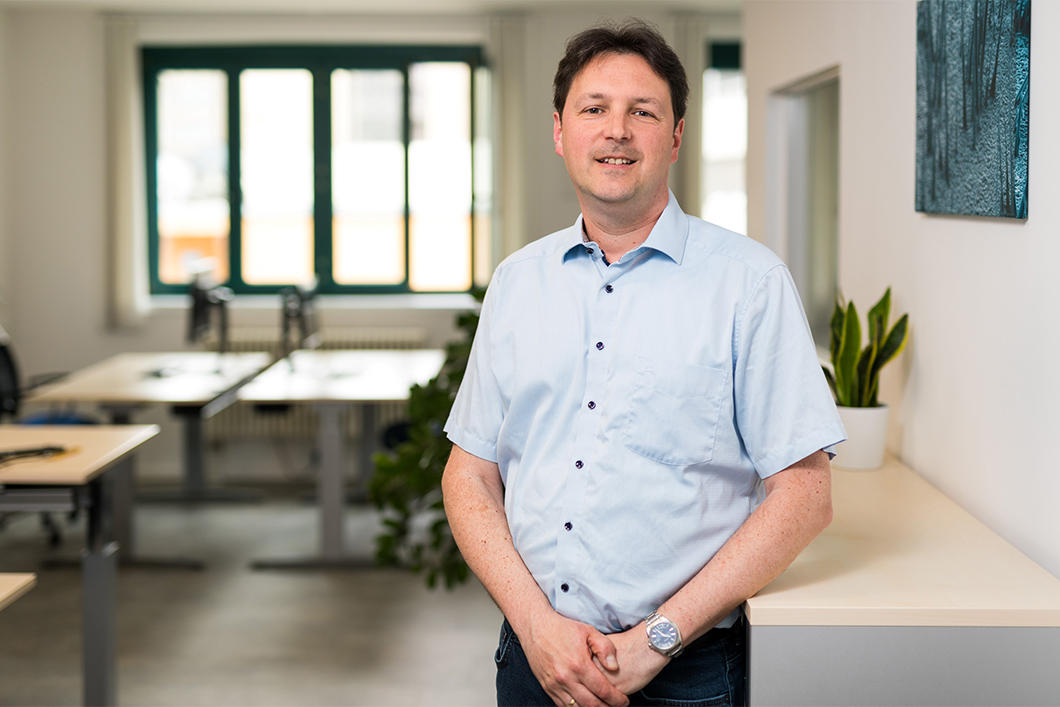 "Stay curious!"
Do you already know which career path is right for you? Do you know how to get there and which steps are up next? The BAM career fireside chats series invite alumni and other partners of BAM to an informal chat focusing on their career paths. Developed for BAM's early career scientists, this series aims to help PhD students and postdocs figure out which career path would be best suited for them. We invite a wide range of professionals from different sectors, including science, industry and the public sector. Additionally, we aim to include different professional backgrounds. We ask our guests about their experiences and invite the audience to ask questions.
Dr Bernd Koch, you received your doctorate as a mechanical materials engineer at BAM, then worked as a development engineer and are now working as a project manager for materials innovation. How do your tasks as a materials engineer and project manager differ and what are the similarities?
It's not as different as the job title suggests - I still work mainly on development topics in the materials area, and every job as a development engineer contains parts project management. To be honest, it is quite difficult to reduce my current activities to a single job title - besides the "full-time" part as subproject leader of a joint project dealing with the recycling of high-strength wrought aluminum alloys in the automotive sector, I work on the development of our materials data management system, on the creation of materials databases, in materials simulation, on material and energy flow analyses - and still on "real" materials development from simulation to product.
What special memory/experience as a doctoral student at BAM did you take with you?
We had a very good atmosphere and collegiality in our group which, in addition to the very high level of expertise of the colleagues, the excellent supervision by our department head and the first-class equipment, made my doctoral period an all-round enjoyable period of my life which I would definitely not want to miss!
What career advice do you have for young scientists?
Stay curious - when I started studying, I didn't know that there was such a thing as "materials engineering", and when I did my PhD, I had no idea about "materials data management"... there is no need to plan today what will excite you in 10 years. Good things will come your way! And look for your own field that gives you pleasure and is meaningful - even if it may not be in any "career guides". Because only in this area will you be permanently good and happy - and thus successful.
Are you a former BAM researcher? Did you work at BAM while pursuing your Ph.D.? Did you partner with BAM on a research project?

Stay in touch with BAM by joining the Alumni@BAM network! Simply register online here.
further information
Downloads