BAM coordinates new European research network on corrosion damage caused by microorganisms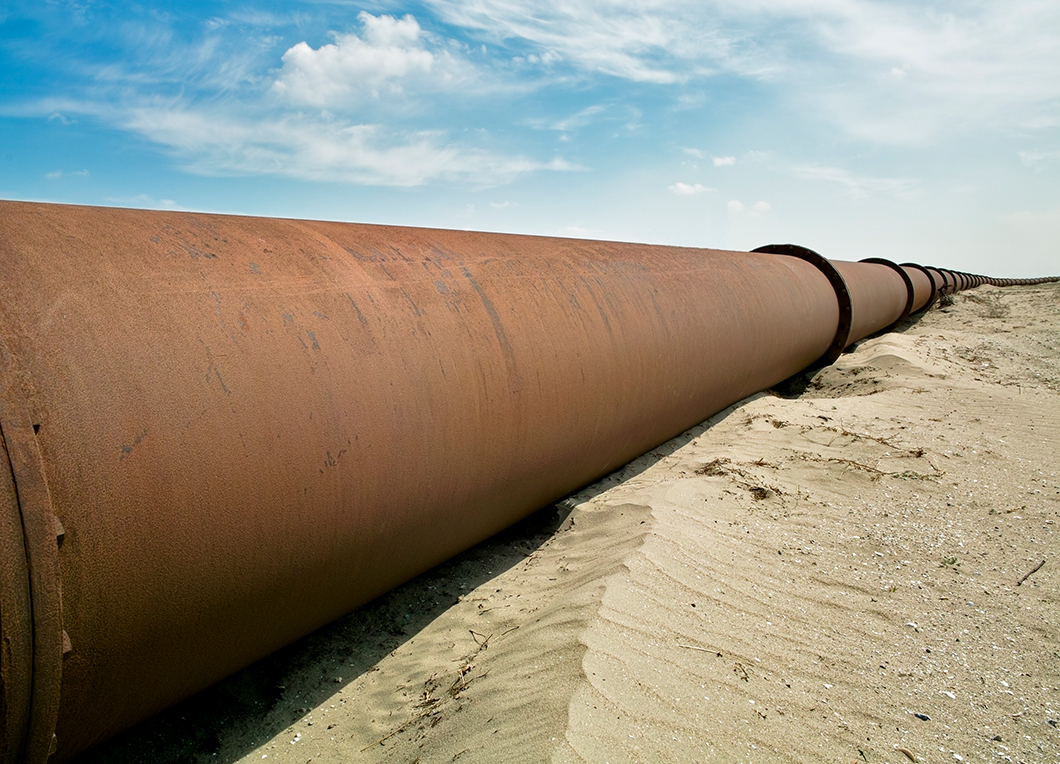 Corrosion caused by microorganisms is a worldwide problem. In Europe, the research landscape on this has so far been very fragmented. The Bundesanstalt für Materialforschung und -prüfung (BAM) is now coordinating a new research network that aims to promote interdisciplinary exchange. It will be financially supported by the European funding organisation COST (Cooperation in Science and Technology) for the next four years.
Microbially influenced corrosion - short MIC - causes billions of euros in damage worldwide every year. Materials of all kinds can be affected: metals, plastics and even concrete. The consequences can be seen, for example, in important energy supply infrastructures such as wind turbines, pipelines or turbines, but also in bridges, harbour facilities, in the tanks of ships and airplanes and numerous objects of the daily life.
So far, MIC has been studied only sporadically in Europe; there is a missing exchange between industry and science. Furthermore, it is also often a lack of an interdisciplinary approach - which, however, is necessary given the breadth of the topic and the numerous areas affected by MIC. Especially since experts assume that global warming will favour the spread of MIC and further impair the lifespan of materials in the future.
Andrea Koerdt from the Bundesanstalt für Materialforschung und -prüfung (BAM), together with Torben Lund Skovhus from VIA University College in Aarhus, Denmark, has therefore now launched the Euro-MIC network. It is supported by the European funding organisation COST (Cooperation in Science and Technology). COST promotes the creation of international networks and thus wants to give impulses for research progress and innovations.
"The funding from COST is a great support for our project," says Andrea Koerdt. "With Euro-MIC, we want to bundle the research work in Europe, which has often been fragmented up to now, create an interdisciplinary and collaborative network, promote the exchange between academia and industry and develop prevention methods against MIC."
"Interdisciplinary research into MIC is a key focus at BAM," said BAM President Prof. Dr Ulrich Panne. "I am pleased that this approach is now being extended to the European framework and far beyond. Research and industry can only benefit from this."
Almost 100 institutions from 33 countries are involved in Euro-MIC, from Norway to Greece and Portugal to Cyprus. In addition to the 24 COST member states, associated countries such as Brazil, Australia, India, Singapore, Japan, Tunisia and the USA are represented, as well as scientists from disciplines as diverse as materials science, physics, chemistry, microbiology, biochemistry, geology and environmental sciences.
Euro-MIC is organised into five working groups on overarching themes, including the development of a common terminology, research into diagnostic methods, monitoring MIC and the search for effective counter-strategies. Online courses, workshops, summer schools, conferences and citizen science projects are planned for the next four years.