BAM sets up large-scale test facility for testing stationary electrical energy storage systems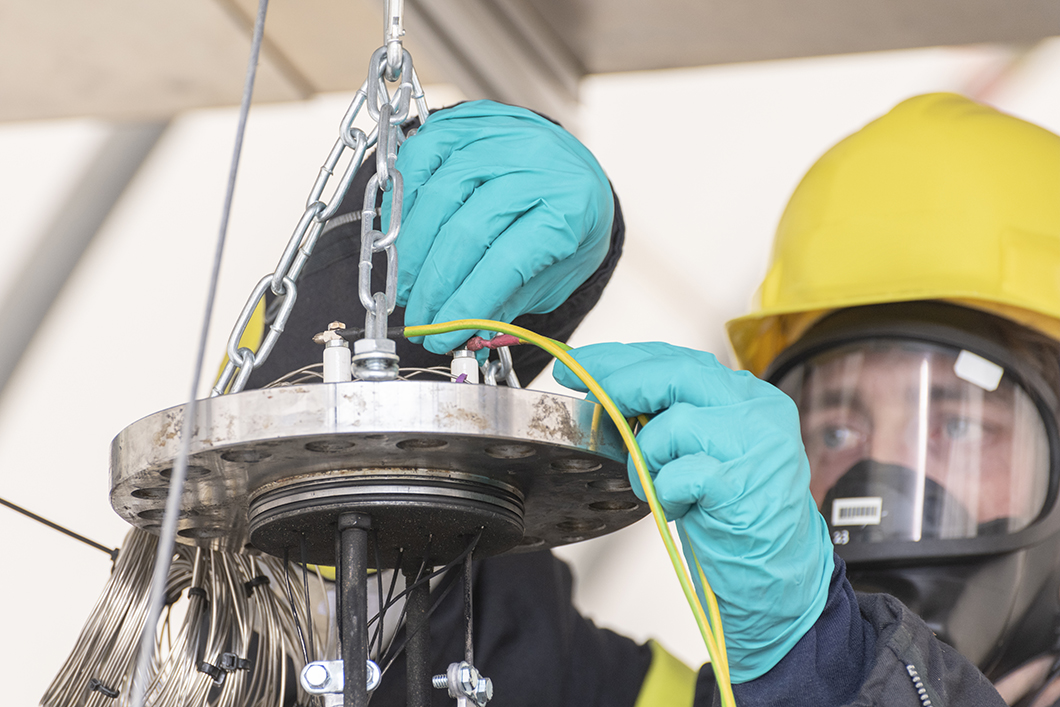 BAM is setting up a large-scale test facility to test stationary electrical energy storage systems up to 500 kilowatt hours on a real scale. Until now, the storage systems, which are an important part of the energy transition, have mostly only been tested in lab-scale. The tests are intended to make the technology even safer and improve the market opportunities for German products.
In Germany, the share of renewable energy is expected to rise to 65 percent by 2030. Since energy from solar and wind power plants is subject to natural fluctuations, large stationary battery storage systems, known as energy storage systems (EES), will be increasingly used in the future. These systems are designed to absorb excess energy from wind and sun and feed it into the power grids as needed. They will also become increasingly important for decentralized supply in residential buildings in the future.
Experience from other countries, where the expansion of EES is already more advanced, shows that fires can occur in such storage facilities. EES, in which thousands of lithium batterie cells are installed, are characterized by a particularly high energy density. If, for example, a so-called thermal runaway occurs in a single module, toxic gases such as carbon monoxide or hydrogen fluoride are released in addition to large amounts of heat. These substances pose a significant hazard to firefighters and other first responders. Furthermore, thermal runaway of individual components can lead to the failure of entire storage facilities, which, in addition to far-reaching economic consequences, also affects the security of supply.
BAM is already conducting research on the safety of lithium batteries in several projects. Now, a large-scale test facility is to be built at BAM's test and trial site near Horstwalde in Brandenburg in order to investigate stationary EES on a real scale. The project is funded by the German Federal Ministry of Education and Research as part of the German government's "Research for Civil Security" program. In addition to the University of Magdeburg, the Association for the Promotion of German Fire Protection (Vereinigung zur Förderung des Deutschen Brandschutzes e.V.) and the Institute of the Fire Service in North Rhine-Westphalia, the largest training facility for fire departments in Germany, are also involved.
"We want to look at the thermal runaway of individual modules as well as entire energy storage systems on the large-scale test stand," says Rico Tschirschwitz, who is responsible for the project at BAM. "The aim is to detect dangerous conditions at an early stage in order to prevent the spread of a fire altogether, if possible. In addition, we would like to analyze extinguishing procedures, develop recommendations for action for fire departments and provide companies implementing EES projects or operating plants in Germany with information on design improvements in fire protection."