The Intersection between Semantic Web and Materials Science
08/08/2023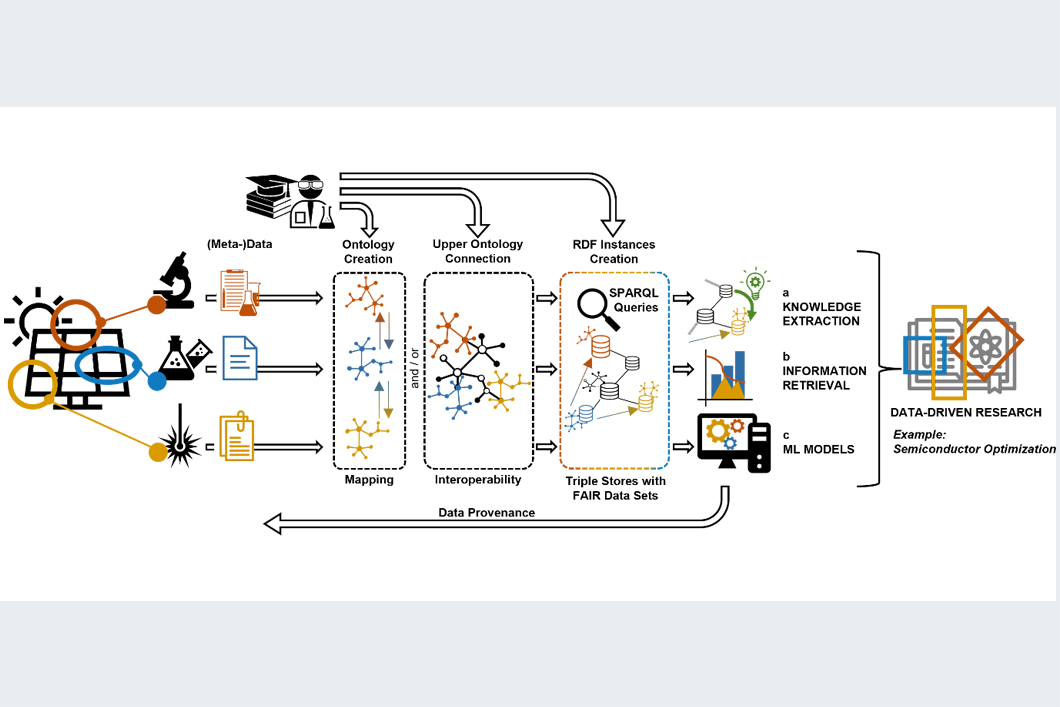 Semantic Web Technologies (SWT) hold significant promise in benefiting Materials Science and Engineering (MSE) through efficient management, sharing, and reuse of research data. By utilizing SWT, experimental processes can be enhanced, and data can be enriched with contextual information within knowledge graphs. Notably, ontologies play a pivotal role in enabling specific queries on semantically structured data.
To fully realize the advantages of SWT, it is crucial to develop user-friendly tools and workflows tailored for non-experts within the MSE community. Active participation from the MSE community is essential to unlock the full potential of SWT and ensure data adheres to the FAIR principles (Findable, Accessible, Interoperable, and Reusable). This, in turn, will promote data-driven approaches and facilitate the advancement of knowledge generation within the MSE field.
The work presented by Valdestilhas and Bayerlein et al. is the result of a comprehensive review of 19 selected publications that explore the intersection between SWT and MSE. Their study in Advanced Intelligent Systems aims to showcase the state-of-the-art applications of SWT in MSE, illustrating how these technologies can revolutionize data management, collaboration, and knowledge acquisition in the MSE domain.
The Intersection Between Semantic Web and Materials Science
Andre Valdestilhas, Bernd Bayerlein, Benjamin Moreno Torres, Ghezal Ahmad Jan Zia, Thilo Muth
Published in Advanced Intelligent Systems, Aufsatznummer 2300051 , S. 1–14, 2023
BAM Department Materials Engineering
BAM Division Metallic High-Temperature Materials
BAM Department Non-destructive Testing
BAM Department Quality Infrastructure
BAM Section eScience

further information
Further Links