New sensors for our ageing infrastructure
01/02/2021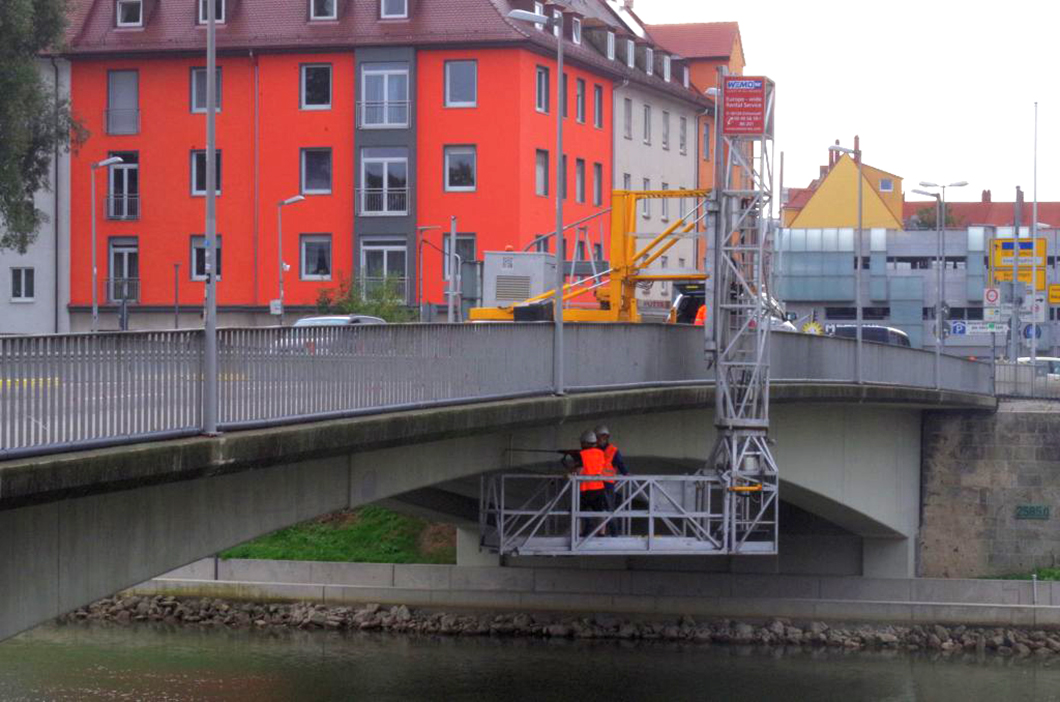 Instrumented monitoring of reinforced and prestressed concrete structures is becoming increasingly important as our infrastructure ages. Many bridges from the 1950s, 60s and 70s are at the end of their service life and load capacity. For some structures, use is only possible at all due to continuous monitoring. The monitoring systems used should warn of failure, but also provide quantitative values for service life predictions as well as static/dynamic analyses and recalculation of load capacity.
The currently used methods often only provide global information with very limited possibilities to determine the location and size of the problem or only local values with limited capability to make statements regarding entire components. The ultrasonic monitoring method, which has been significantly further developed at BAM, has the potential to close this gap - without making the existing systems obsolete.
Our idea of continuous monitoring with ultrasound is based on several innovations. On the one hand, the sensors are embedded in the concrete, even on old bridges, and thus provide robust and sensitive measured values from the structure. On the other hand, methods from earthquake monitoring are used to evaluate the data, making even very small changes in the object detectable. Numerous laboratory tests have been and are being carried out to prove the function and sensitivity. The article by Xin Wang and co-authors, which was written as part of the EU-funded "Infrastar" project, shows that the method can provide advance warning of cracking.
The method is currently being further developed in the DFG research group "CoDA" and has already been tested on a real bridge. It can be ideally combined with other measurement methods (for example acoustic emission, vibration sensors or fiber optics) to fully monitor structures and provide data for load-bearing capacity and durability analysis.
Detection of Multiple Cracks in Four-Point Bending Tests Using the Coda Wave Interferometry Method
Xin Wang, J. Chakraborty, A. Bassil, Ernst Niederleithinger
published in Sensors, Vol. 20, issue 7, paper 1986, pages 1 - 17, 2020
BAM, Division Non-destructive Testing Methods for Civil Engineering

Further Information