Aerial-based gas tomography – from single beams to complex gas distributions
01/01/2020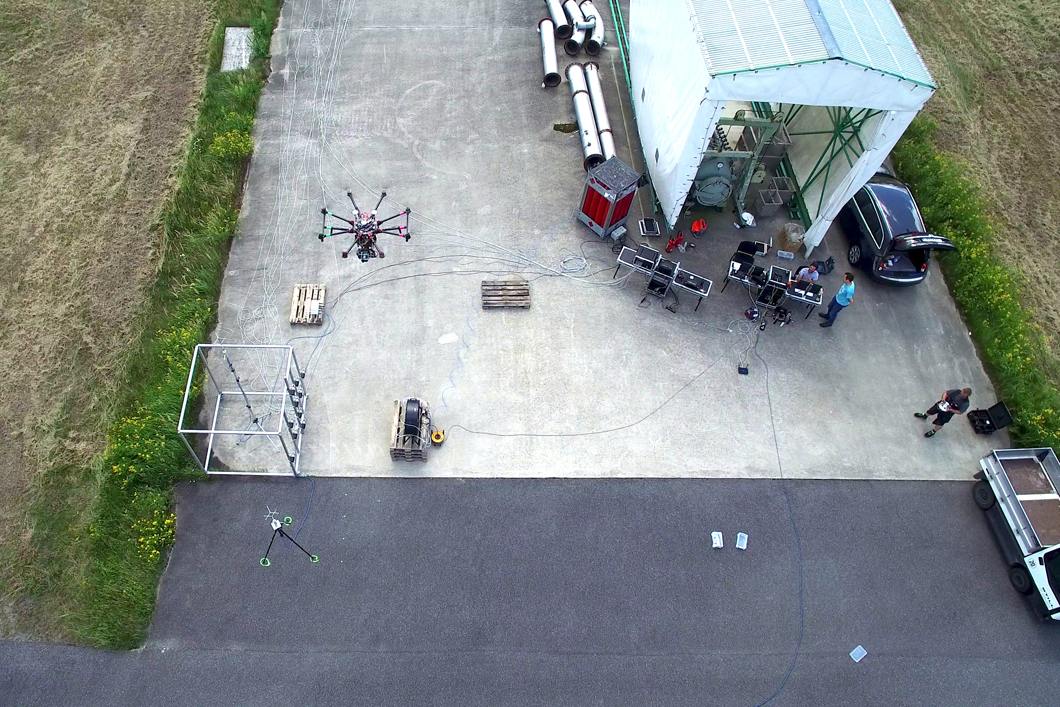 Greenhouse gases such as methane and carbon dioxide are produced by decomposition processes in, for example, biogas production sites and landfills. The closure and sealing of these facilities do not prevent the gases from leaking into the atmosphere over time – with climate-damaging effects. A fast detection and localization of leaks is therefore of great importance.
Aerial Robot Olfaction (ARO) is a subcategory of Mobile Robot Olfaction (MRO) that addresses tasks such as GSL and GDM using flying robots and deals with the challenges arising from airborne gas measurements. This includes the topics system monitoring, leak detection and environmental monitoring.
In this context, BAM develops, optimizes and validates in-situ and open-path gas sensors as payloads for drones. Currently, BAM is working on the topic of drone-assisted gas tomography, i.e., the reconstruction of spatial gas distributions based on integral concentration measurements. A gas sensor based on the Tunable Diode Laser Absorption Spectroscopy (TDLAS), which can measure methane up to 30 meters away from the aircraft, provides the necessary measurements and is attached to a self-stabilizing alignment system. With this system, the world's first successful computer tomographic reconstruction of a 2D gas plume cross-section using a drone was carried out as part of the research project CoFi-ABV . The paper describes presented here describes the development and realistic validation of this measuring system and shows both its performance and potentials as well as current limitations.
Aerial-based gas tomography – from single beams to complex gas distributions
Patrick P. Neumann, Harald Kohlhoff, Dino Hüllmann, Daniel Krentel, Martin Kluge, M. Dzierliński, A. J. Lilienthal, Matthias Bartholmai
published in the European Journal of Remote Sensing, DOI: 10.1080/22797254.2019.1640078, 2019.
BAM Constructive Fire and Explosion Safety for Gases Division and Sensors, Measurement and Testing Methods Division
See also:
Project Cofi - Complex fires – impacts of container failure
Further Information