BAM start-up project CerAMing wins at the Business Plan Competition Berlin-Brandenburg
09/04/2020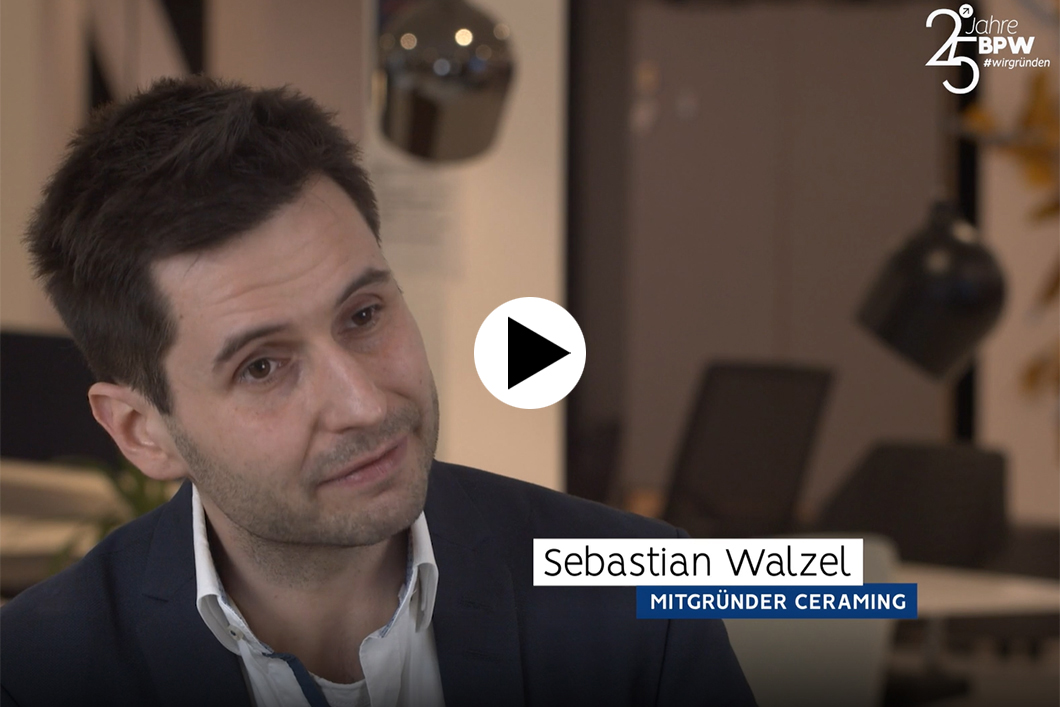 At the Business Plan Competition (Businessplan-Wettbewerb, BPW) Berlin-Brandenburg 2020, the BAM start-up CerAMing scored first place in the category BPW Canvas. CerAMing impressed the jury with their patented 3D printing process for ceramic building components.
Those interested in the competition can apply with their business concept in three phases – either in the framework of a business plan or the canvas model. To give the jury a personal impression of the founders, this year the finalists introduced themselves in a film portrait.
The CerAMing team – around Sebastian Walzel, Jörg Lüchtenborg, Boris Agea-Blanco and Jinchun Chi scored with the flexibility of its business model and was rewarded with a cash prize of 4000 Euro.
"We participated in the BPW competition for the first time and were looking forward to some feedback. We are therefore even more pleased about the award," said Sebastian Walzel. "At the same time this is a great confirmation that we are heading in the right direction with our business ideas even in these times of crisis."
CerAMing is supported by the BAM start-up initiative, BAMStartup Slingshot. It helps BAM start-up teams with the implementation of their business ideas by providing scientific knowhow and laboratory equipment.
The CerAMing team is preparing for its market entry with the help of an EXIST start-up support from the BMWi (Federal Ministry for Economic Affairs and Energy) and the European Union and is planning to establish a company before the end of this year.
Das Team von CerAMing bereitet sich mit Hilfe einer EXIST-Gründungsförderung des BMWi und der Europäischen Union auf seinen Markteintritt vor und plant die Gründung einer GmbH noch für dieses Jahr.