DGM award for Dr.-Ing. Anja Waske
21/09/2020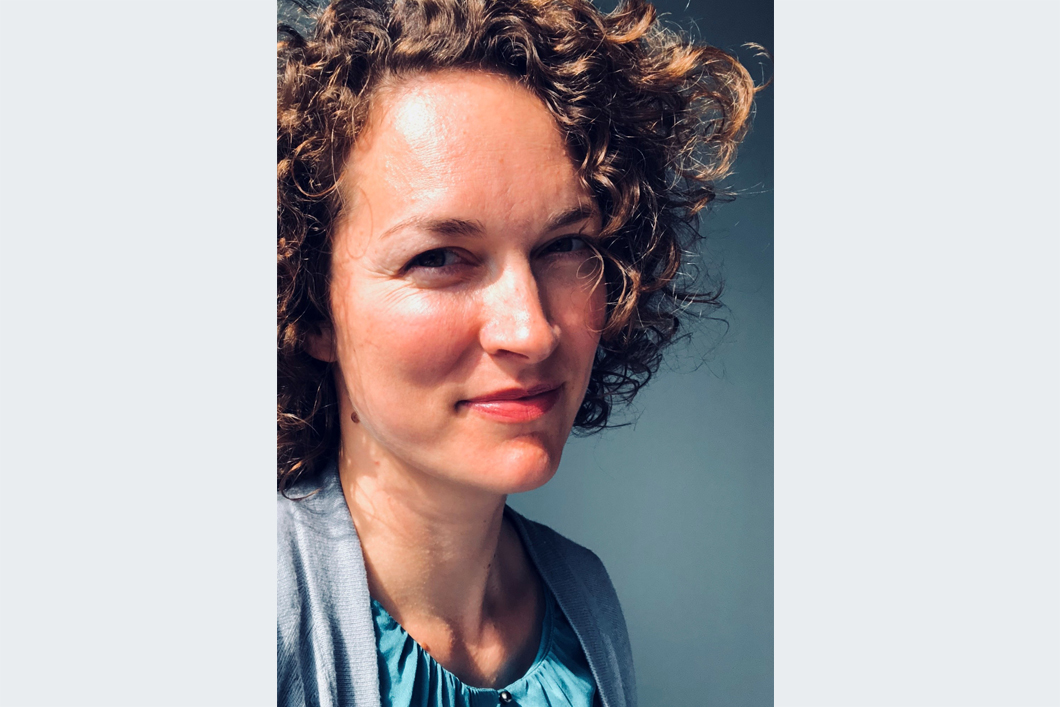 In recognition of the German-American materials scientist Georg Sachs, the German Society for Materials Science e.V. (DGM) annually honours outstanding work in the field of materials science. This year the award goes to BAM scientist Dr.-Ing. Anja Waske. As head of the radiological methods division at BAM, she and her team develop X-ray methods for investigating structure-property relationships and the reliability of construction and functional materials.
Dr Waske, what fascinates you about your field of research?
Have you ever had a look at the screen of an X-ray scanner at the airport? And looked right through your bag to see what contents it contained? The e-reader for your holidays, the telephone... And then, for the first time, see what these things look like from the inside? With X-ray imaging you can literally see through the structure of materials and objects. We look for defects or measure complex structures. As this is possible for a large variety of materials and components, it simply never gets boring.
Before BAM you worked at the Leibniz Institute for Solid State and Materials Research (IFW) Dresden - which thematic points of contact exist between the two institutes?
Both institutes carry the words "materials research" in their names, and hence there are many similarities in terms of research aims. As a Leibniz Institute, the IFW deals with selected topics, which it develops from the initial idea towards application. BAM as a federal research institute has a somewhat different approach and aims at finding technical answers to challenges which people will face in a few years or decades. Fossile-free energy supply, climate change, microplastics - BAM is involved wherever things will get challenging in the future. Both institutes work with very similar scientific methods, such as 3D X-ray computed tomography, in order to test materials in a targeted manner and to improve new manufacturing processes such as additive manufacturing. This is why we are now also working together across institutes and disciplines in projects which link the basic research of the IFW with the application-oriented approach of BAM.
At IFW you headed a junior research group – and now a division at BAM. What are the similarities and/or differences for you?
It does not feel so different, the curiosity and the fun people have doing experiments is similar in both groups. My experience is that the best ideas come to life when people dare to ask each other for help when they themselves are stuck. After all, our job is to create knowledge and that means that we do not yet know how something works. But you can find it out together.
And apart from that: it's the mixture that does the trick! At the IFW I learned how well different professional backgrounds and nationalities complement each other. At BAM, the age range in my group is also much wider than before, and the wealth of experience of the older people in particular is a great enrichment for the joint work. And I was very lucky to always work in mixed teams. Unfortunately, this is still not the standard everywhere, but for me it makes working together much more enjoyable and productive.
Looking to the future: Where are radiological methods heading to in the coming decades?
The real and virtual world continue to merge, and we have been experiencing an acceleration of this process since the Corona crisis. In many ways, 3D X-ray imaging is an interface between these worlds because it is one of the very few methods that can be used to digitize real objects - or, for a start, their 3D structure. For simple structures, this digital information is already sufficient to reproduce the object at any other place in the world and at any time, e.g. using 3D printing. This sounds like science fiction and teleportation, but for some applications - spare parts or space travel, for example - it is already reality.
Hence if the real object loses its significance because it can be reproduced anywhere and anytime, the digital information about it becomes more important. We already put much more effort into evaluating the 3D data we generate with X-ray imaging, than we have to spend for the actual measurement. This will become even more pronounced in the future as hardware becomes better and faster and the methods of data evaluation more powerful and sophisticated. 3D imaging will therefore increasingly become a data science in which algorithms will play a crucial role in the evaluation and assessment of data sets.
About the DGM and the Georg Sachs Prize
The DGM - Deutsche Gesellschaft für Materialkunde e.V. (German Society for Materials Science) - is committed to the continuous development of the field of materials science and materials engineering. The Georg Sachs Prize is awarded to scientific work that is as closely related as possible to the practice of materials science and materials engineering. The prize is jointly awarded by the Stifterverband Metalle and the Association of the Austrian Non-Ferrous Metal Industry. The award is announced publicly in a ceremonial form at the annual general meeting of the DGM.
Further Information