New network for better safety technology
Numerous authorities and organisations are active in civil emergency response in Germany. The devices and equipment they use are mostly developed by small and medium-sized companies. However, their solutions do not always meet the needs of end users. BAM's innovation forum InnoBOSK intends to change this. We have talked with project manager Daniel Krentel.
Why was the Innovation Forum established?
In Germany there are many authorities and organisations (BOS) that are active in civil emergency response. These include fire brigades, rescue services, state and federal police forces, the German Federal Agency for Technical Relief (THW), aid organisations such as the German Red Cross or Johanniter Unfallhilfe (first aid organisation). The safety technology they use is mostly developed by small and medium-sized enterprises (SMEs). Often, however, BOS face the problem that SMEs develop technical solutions that do not meet their needs at all. Conversely, their actual requirements are not always provided for. Our Innovation Forum, funded by the Federal Ministry of Education and Research, aims to improve cooperation between the two sides in order to create needs-oriented solutions.
Who are these SMEs – and what types of safety technology are involved?
SMEs include companies that develop sensor technology, robotics or drone systems. They stand for innovative strength and are ultimately the backbone of the German economy. The safety technology they develop covers a very broad spectrum ranging from protective equipment, extinguishing technology, warning and measuring technology, which can be used to detect hazardous and explosive materials, to drones.
Why have the two sides often worked past each other so far?
BOS, which include many voluntary organisations, have not yet been suitably networked with safety technology developers or with science and research. They therefore find it difficult to address their needs. SMEs, on the other hand, do not find it easy to gain an overview of the market because there are so many BOS. Some of them do not have the resources for complex market analysis. For example, they try to develop and sell a new application for a system already developed such as a drone. It is possible, however, that BOS do not need this application at all.
"Often technical solutions are being developed that do not meet the needs. We want to change that."
What was the specific reason for activity in this field?
The Innovation Forum emerged from a cluster on civil safety research, of which BAM is a founding member. In this cluster the inadequate understanding between SMEs and end users has often been a topic of discussion. But from my own experience as a German Federal Agency for Technical Relief volunteer, I also know of systems that are either too complicated or too large for the staff from the emergency services, or which cannot be operated well under the difficult conditions of a mission, in darkness, soaking wet or other adversities.
Where are the actual needs of the BOS?
New technologies in mobility create new dangers which fire brigades and rescue services have to deal with in a very special way in their everyday life. For example: How do I extinguish a burning vehicle with a lithium battery? Or teams entering an accident area must be able to identify hazardous substances as quickly as possible. They need a device which can reliably detect various substances. Also, the use of flying or land-based robotics could in future help to ensure that emergency services no longer have to enter hazardous zones themselves to survey it. How can automatic or semi-autonomous systems replace what a human being can do? These are questions that are asked again and again by the BOS. There is also a multitude of new requirements and developments in the field of personal protective equipment – the immediate and final barrier for the staff of emergency services.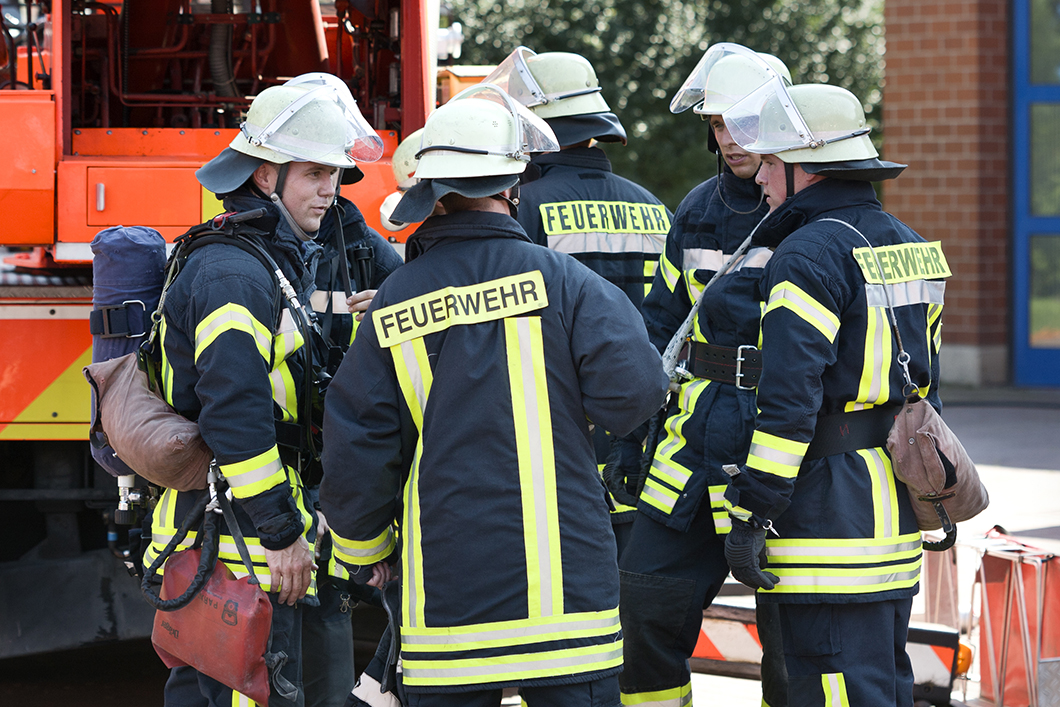 What are your concrete plans to improve the exchange between the two sides?
First of all, we want to systematically raise the research needs and capability gaps to top-level topics at the BOS and prioritise them together. We want to bring BOS and SMEs together at a digital kick-off workshop, so that they can exchange information directly and formulate their respective expectations. We are planning – if circumstances permit – a major conference next summer as the highlight of the project. A digital platform, where the two sides can permanently exchange information, will stabilise the project and will be permanently supported by BAM.
What predestines BAM for this task?
We can really bring the two worlds together as we are well networked with the BOS on the one hand and they appreciate us as an independent partner with extensive scientific and technical expertise. But on the other hand, we have close links and networks with SMEs, through the large number of equipment tests and certifications which BAM provides and also through consultancy and participation in committees.
Is there a technical application that you have particularly missed in your work with THW?
Surveying, the first phase of any operation, is often one of the most difficult stages as the hazards are not yet or only very vaguely known. Therefore, all techniques and tools that help to get a comprehensive overview of the situation are very helpful. Especially if they facilitate emergency services only entering hazard zones for a short period or not at all.