Time to learn and experiment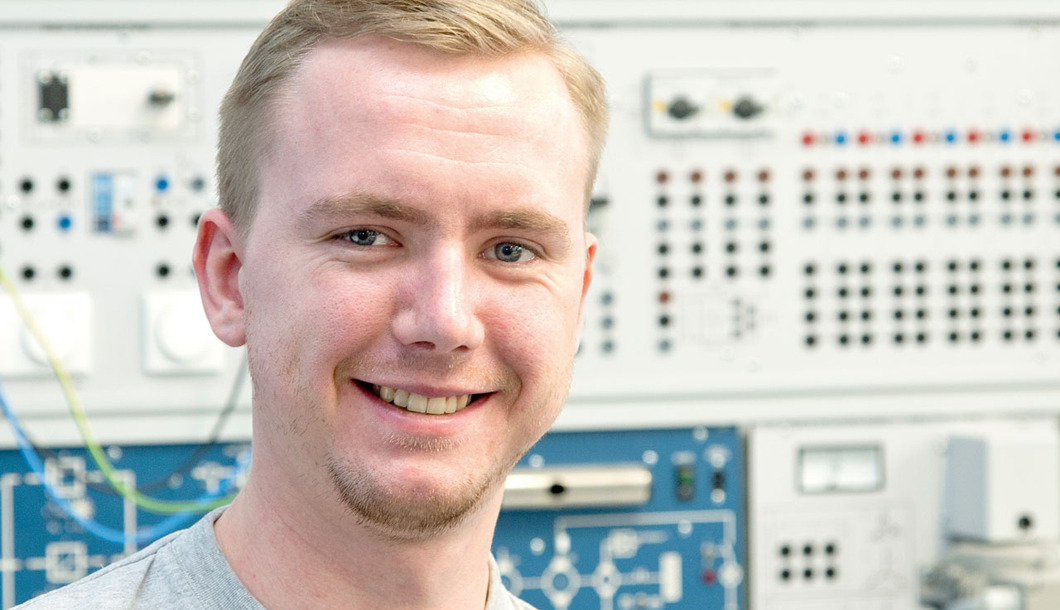 Electronics technician, what does this profession entail?
The profession is interesting and very versatile. For example, in addition to the rewiring and rebuilding of sub-distributions, one gains a lot of understanding about the functioning of machines and all electric installations.
In your opinion, what distinguishes the training of an electronics technician at BAM from other employers?
The task of an electronics technician at BAM consists of running the technical equipment in order to ensure the undisturbed execution of experiments. It also includes performing installations in offices and workshops and repairing and rebuilding machines. I like that I am given plenty of time to study circuits intensively and learn the theory. I can also disassemble old components and gain a better understanding of how they work.
You will interact a lot with customers later in your professional life. Do you feel that your training has prepared you well for that?
Unlike external companies that visit households, BAM does not have customers. For me, my colleagues at BAM are the customers. This also provides good exercise in dealing with customers and I feel well prepared for my future professional life.