Sensor technology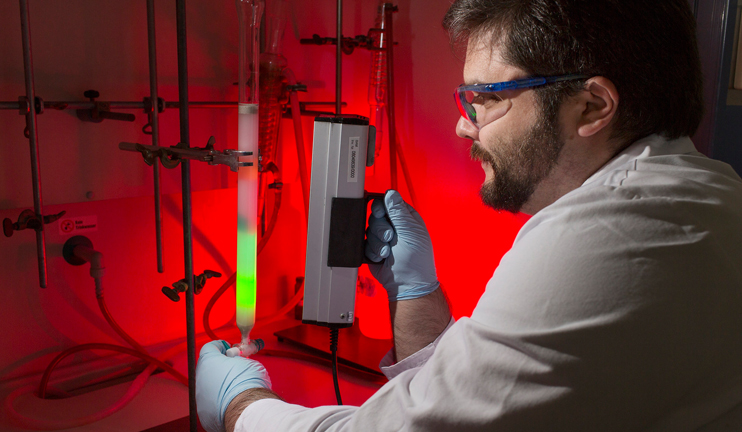 BAM has many years of expertise in the development and application of sensors for measuring and controlling properties and changes in technical and biological systems.
This ranges from the impact of traffic loads on bridges, methods for determining air pollution and the dispersion of flammable gases following traffic and industrial accidents.
Alongside simple rapid tests that can be used in almost every relevant situation, sensors will play a prominent role in an increasing number of areas of daily life, environmental monitoring and process control in the future.