nanoCharacterization
Nano characterization
Nano reference measurement methods are becoming increasingly important in the EU in the course of the regulation of nanomaterials under REACH. BAM has many measurement methods available on site, operated by highly qualified personnel who use and further develop the measurement methods with high precision and accuracy. The main focus in the exact characterisation of nanomaterials is currently on the areas of shape and morphology, size distribution, specific surface, chemical composition and surface chemistry. BAM's internal instrument division will be integrated into this, enabling the joint use of a growing number of instruments and techniques. Within this framework, almost 30 techniques are currently available under a common set of rules for the benefit of all participants.
It is necessary to know exactly the measuring principles, possibilities and limits of the techniques and to qualify the measurement results via metrological traceability. Especially in the demanding nanometer range the motto 'one method is no method' applies.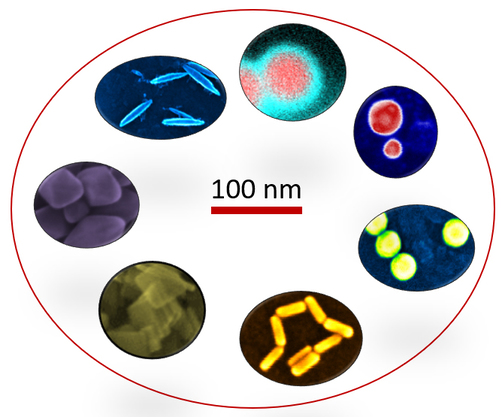 Currently, the following techniques are available, among others:
imaging techniques (AFM (IR-AFM, EC-AFM), μ-CT, electron microscopy (EM))
diffraction and scattering methods (SAXS/WAXS, XRD, DLS)
spectroscopic and chromatographic methods (XPS, IR / Raman, ICP-MS, GC
other methods (DSC (both flash DSC and normal DSC), dynamic mechanical analysis)
Further activities in the field of nanoCharacterization include the development of advanced analytical methods, correlative data analysis and collaborative development of measurement and sample databases for data management.
The background paper on nanoCharacterization provides information (PDF, in German) on these aspects:
Why is characterization done?
What is characterised?
What is it characterised by?
Publications