Flame retardancy meets sustainability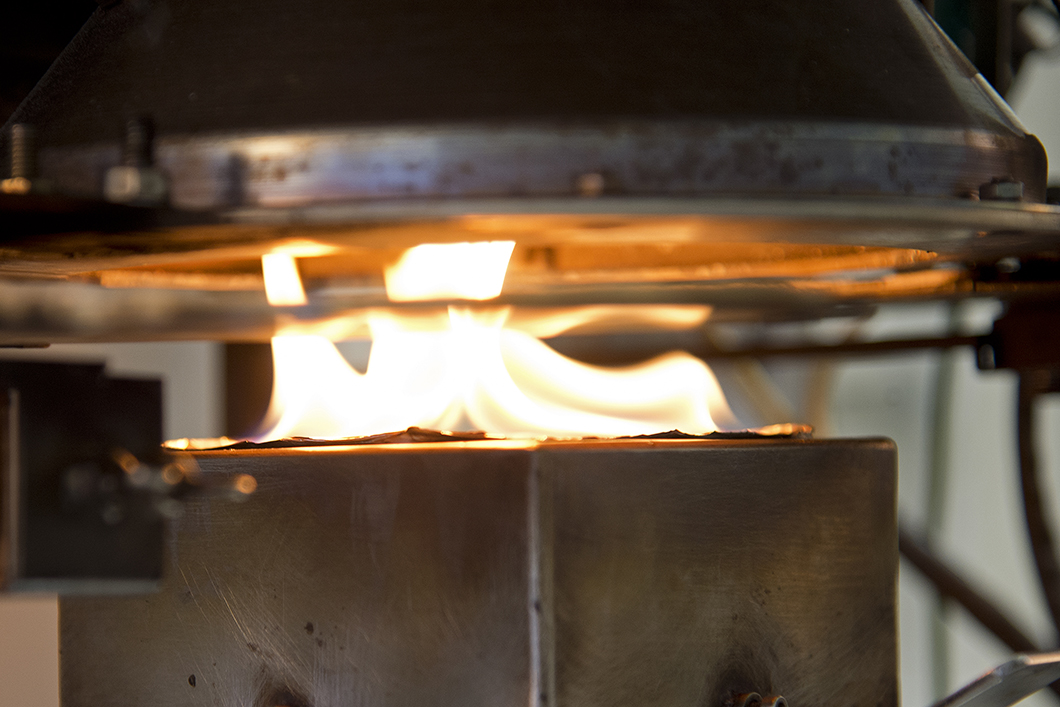 Biodegradable materials and the use of renewable resources are currently the predominant research topics in the field of flame retardancy. A cooperation project between the Bundesanstalt für Materialforschung und -prüfung (BAM) and a Mexican research institute shows that natural fibres from industrial waste can be used in flame-retardant biocomposites.
"Anyone who knows his way around can make a good product from our material", says Bernhard Schartel - and by this he means the new flame-retardant biocomposites which his team has developed together with the Center of Applied Innovation in Competitive Technologies (CIATEC) based in León in Central Mexico. The results are future-oriented, environmentally friendly and sustainable.
The term "sustainable" was coined by the German Hanns Carl von Carlowitz as early as 1713, when the aim was to manage Saxony's forest estates in such a way that future generations would also be able to obtain their wood from them and at the same time do good business. "Sustainability has to do with ecology and economy", emphasises Schartel, who heads BAM's Technical Properties of Polymeric Materials division: "I am convinced that this is the right concept". A concept that combines various factors: climate friendliness, biodegradability, the use of renewable raw materials as well as natural fibres that can be obtained sustainably by recycling waste from industrial processes.
Turning waste into gold
In Mexico, for example, 400 tonnes of agave fibres are produced each year in the production of tequila, which is distilled from the plant. Guadalupe Sanchez-Olivares wanted to know whether this organic waste could possibly be used for flame retardants in innovative plastics. The Mexican materials scientist had spent a good decade ago, around the time of her doctorate, on research stays in Europe, including at BAM. In the meantime she is a member of staff at CIATEC.
She contacted Bernhard Schartel with her idea and immediately met with interest. No wonder: worldwide networking is a core competence of BAM. A two-year cooperation project financed by the Federal Ministry of Education and Research and the Consejo Nacional de Ciencia y Tecnología, which supports internationally linked scientific projects on behalf of the Mexican government, was successfully acquired. The aim: research into sustainable fillers and fibres in biocomposites, including effective flame retardants, which should be suitable for the housings of computers or monitors, for example.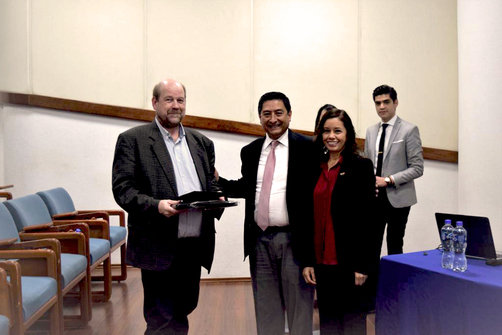 It's all about the mix
Sanchez-Olivares and Schartel's team developed a biocomposite of thermoplastic starch, which forms the matrix of the actual material. Metal hydrates or aluminium diethyl phosphinate, which have a comparatively good ecological balance, were used as flame retardants. The agave fibres - their weight proportion in the plastic is about 20 to 30 percent - enhance the flame retardancy. Less of the actual flame retardant is therefore needed, which further increases the sustainability of the plastic. "The flame retardancy of this plastic is excellent," says Schartel. Incidentally, as further tests of the cooperation project have shown, fibres from other Mexican industrial waste also work just as well as the agave fibres, e.g. keratin fibres, which are obtained from bovine hide and are obtained in the tanning of leather, and coconut fibres.
Market test
"Our materials are biodegradable and compostable," explains Schartel, "they decompose in a manageable time. And they could also successfully compete with the common engineering plastics. Now all that remains is to find a company that will develop the research results from the BAM and CIATEC laboratories into marketable plastics. Only then, in the case of economic success, would sustainability in the sense of Mr Carlowitz be fulfilled. The chances of this are not bad. Because, according to Schartel: "The transition to a bio-based economy is a trend of the future.
Further Information