Inspection of wind turbine rotor blades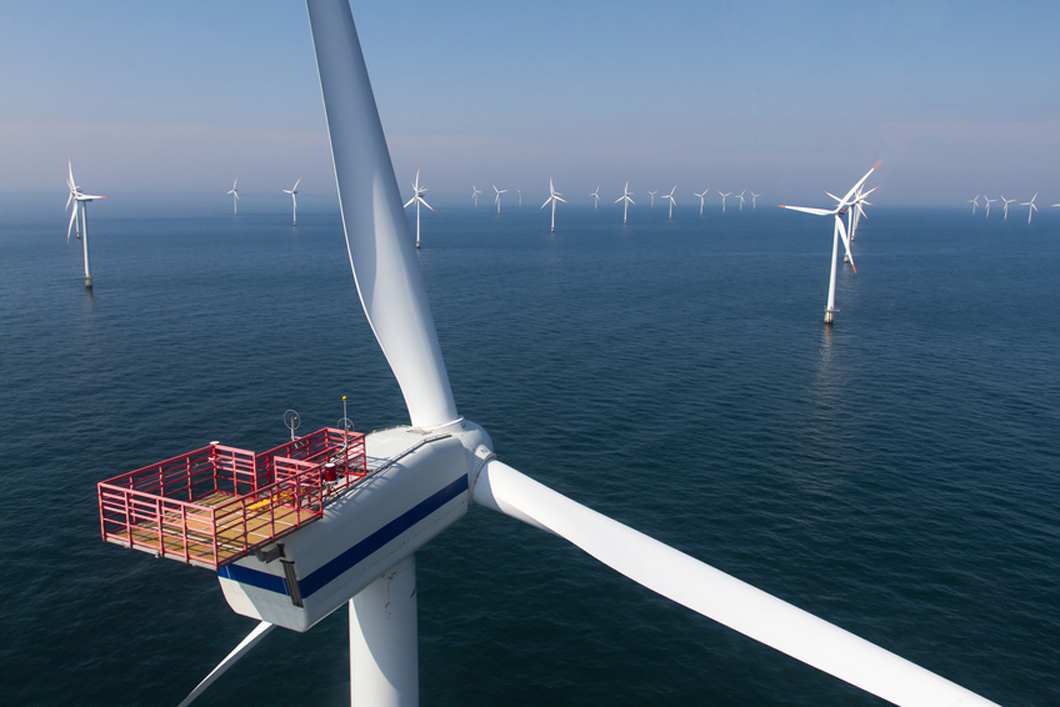 The maintenance of wind turbines in an offshore wind farm is often time-consuming and cost-intensive. According to estimates by the Bundesverband Windenergie (German Wind Energy Association), maintenance costs of turbines in the sea account for up to 25 percent of the total costs.
But regular inspections are essential. If damage to a rotor blade is not discovered in time and the blade then needs replacing, the costs can be extensive. It can take time for a specialist ship required for assembly to be available and for the repaired turbine to be reconnected to the grid. Energy companies are therefore looking for cost-effective, practical and safe processes to be able to regularly inspect and service their turbines. The more wind farms are built along the coast, the greater the demand will be.
Non-destructive testing in all weather conditions
BAM has carried out thermographic investigations on wind turbines as part of the project "Infrared camera technology for non-contact analysis of rotor blades under offshore conditions - IKARUS". Thermography is a non-contact and imaging method that has already been tested by the Fraunhofer Institute for Wood Research (WKI) on rotor blades at rest on land. In this process, small temperature differences on the rotor blade surfaces are recorded with an infrared camera. Such temperature differences, known as thermal contrasts, can provide indications of internal defects in the rotor blade. During the project, systematic investigations of the influence of weather conditions on thermal contrasts were also carried out for the first time. Thermal contrasts can occur under different weather conditions and can be used for inspection purposes.
Meteorological data and inspection method
As an inspection method, the procedure can be used from the ground, from water, but also airborne. This should drastically reduce the use of industrial climbers or aerial platforms in the future. However, this method can only work under certain weather conditions. These conditions have to be described. For this purpose, BAM and the project partner WKI have started a new research project in which one or more wind turbines will be systematically observed over a longer period. In addition, forecasting software is to be developed which will allow measurement missions to be scheduled taking into account the local meteorological data. A possible scenario: Several supply flights with a helicopter are planned for an offshore wind farm. The flight schedule based on the weather forecast gives a possible operational window for the thermographic inspection between 10 and 12 o'clock in the morning on two days. The helicopter can then be equipped with an infrared camera. The flight planning is adjusted accordingly, so that five dormant wind turbines are flown over from several sides along a predefined route before the return flight. The data will be analyzed after the flight.
With this project, BAM, together with WKI and the two industrial partners, contributes to the safety and operability of offshore wind turbines. Wind turbines are an essential contribution to the energy transition ("Energiewende") initiated by the German government.
Further Information