We add safety to additive manufacturing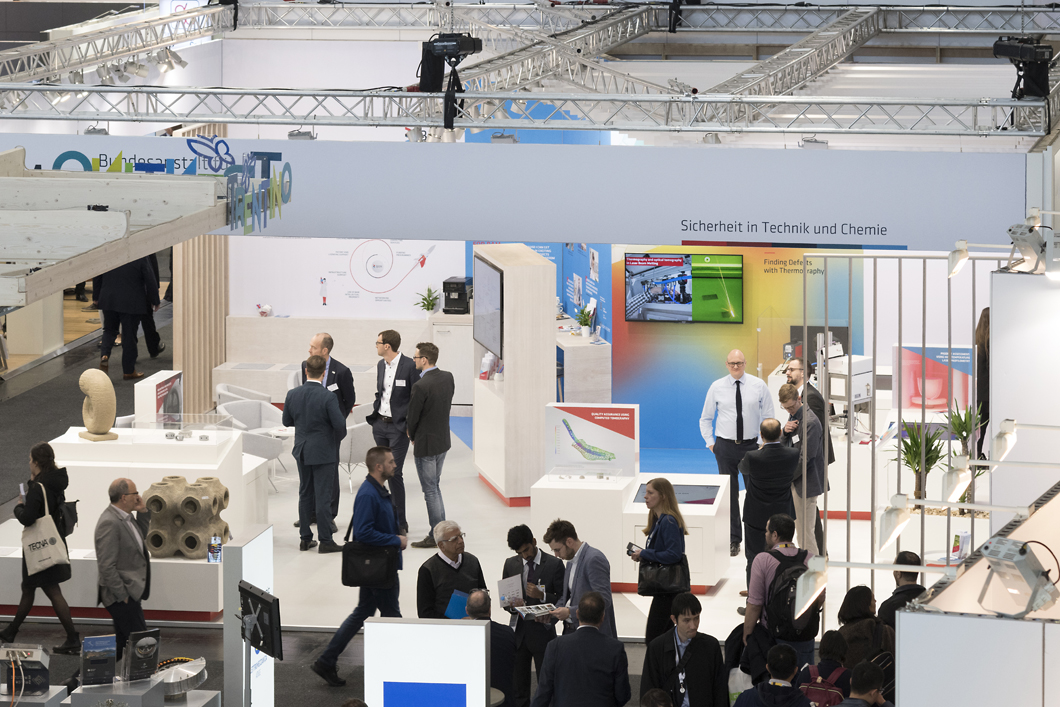 From 1 to 5 April, the Bundesanstalt für Materialforschung und -prüfung (BAM) will be at the Hannover Messe 2019 to present research on safety in additive manufacturing. BAM's expertise ranges from the characterisation of source materials and component testing to the standardisation of processes. The goal is to transfer the research results to industrial application.
Innovative research for safety in additive manufacturing
As the centre of excellence for safety in technology and chemistry, BAM is working to further develop additive manufacturing processes along with partners from industry and research. This is how we are ensuring safety in additive manufacturing and making a substantial contribution to putting this technology into practice."
In the Research & Technology area in hall, stand C 51 BAM scientists will present current research work under the slogan "We Add Safety to Additive Manufacturing":
Fast track support for company founders
BAM is a place of cutting-edge research in key technologies of materials science, materials engineering and chemistry. Many ideas that scientists develop in their laboratories may also prevail in the private sector. The BAMStartup Slingshot founding initiative helps entrepreneurs to implement their dreams. At the Hanover Messe, we will present how this works. [read more]
BAM at the BMWi stand: Quality assurance for offshore wind turbines
BAM will also present the project Thermofas at the Federal Ministry for Economic Affairs and Energy (BMWi) stand. The project focuses on using thermography to assess the quality of fibre composites for the wind energy industry (hall 2, stand C28). [read more]
+++++++++++++++++++++++++
Notice about conditions of use for (motion) pictures
The Bundesanstalt für Materialforschung und -prüfung (BAM) grants the users a non-exclusive, non-transferable license, unlimited in time and place, for the use of the (motion) pictures offered by BAM. All rights to the (motion) pictures, including all copyrights and other commercial property rights relating to the (motion) pictures, remain with BAM. A license for use which exceeds the granted usage permit (PDF) must be requested directly from BAM for individual cases.
Further Information
Publications