Early warning system for pipeline damage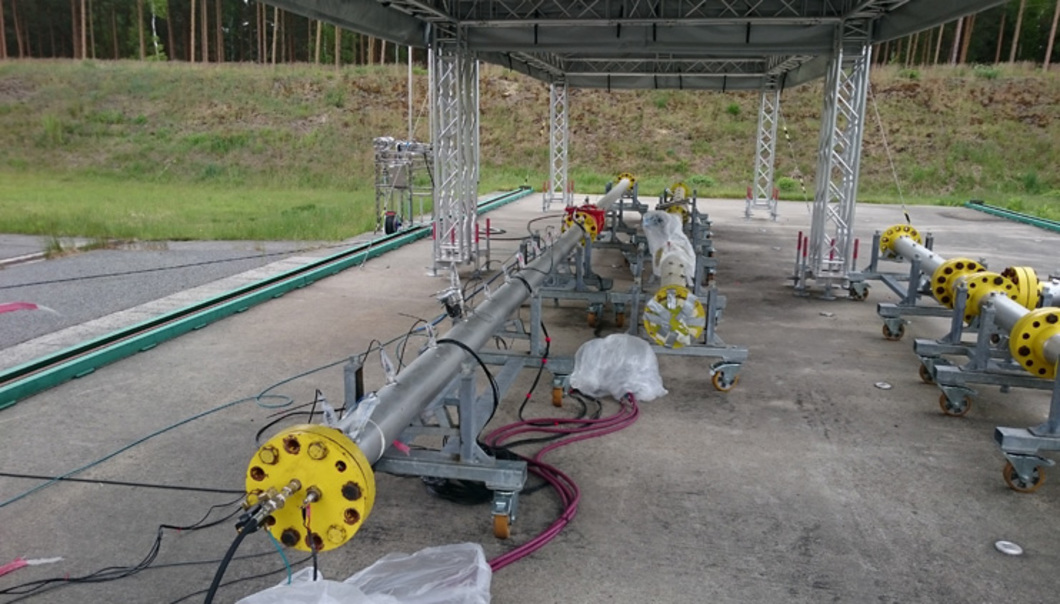 Project period
01/05/2015 - 30/04/2018
Description
How can pipeline systems be continually monitored to enable the early identification of damage? BAM is testing distributed acoustic and fibre optic sensors in a feasibility study.
Location
Bundesanstalt für Materialforschung und -prüfung (BAM)
Unter den Eichen 87
12205 Berlin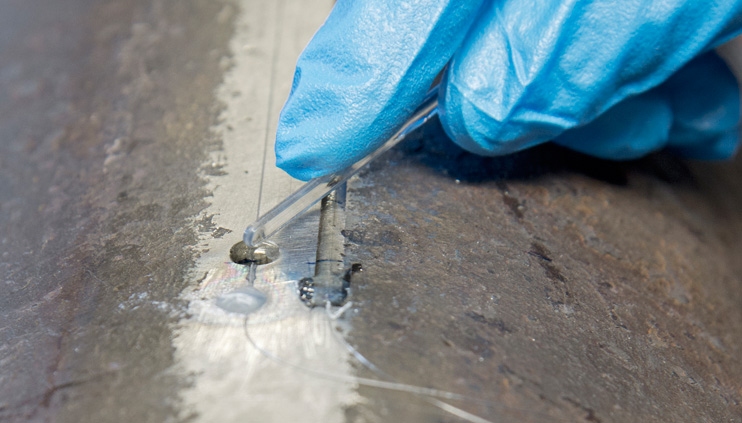 Even the smallest leaks in pipelines can cause large-scale damage. For this reason, it is important that potentially dangerous changes to pipelines are recognised early and monitored. The project examines how pipeline systems can be continually monitored for damage such as cracks, breaks or deposits. Sub-projects are concerned with the evaluation and analysis of damage images, application technology for sensors, and the development of measuring methods on a realistic model.
With the AGIFAMOR project, BAM is bringing together into one feasibility study methods and many years of experience from chemical safety technology in the area of dangerous goods containment and non-destructive testing. The project is testing measurement methods, and developing a measuring process for the continual monitoring of pipelines.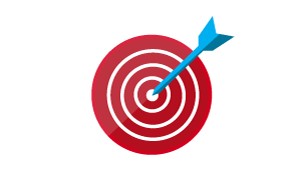 The project is developing methods for continually monitoring pipelines at the lowest possible cost. BAM is checking and testing the use of distributed acoustics and fibre optic sensors to do this. Where possible, this should enable the early identification of damage for pipeline systems, and thereby answer central questions from industry.
The project is being carried out by BAM alone, without any additional third-party funding. The divisions involved are: Gases and Gas Plants; Constructive Fire and Explosion Safety for Gases; Tanks for Dangerous Goods and Accident Mechanics; Sensors, Measurement and Testing Methods; Fibre Optic Sensors; Fatigue Strength and Structural Integrity.
Making pipeline systems even safer in future: BAM's project "Use of distributed acoustic and fibre optic sensors for continual monitoring of pipelines" [Anwendung der verteilten akustischen und faseroptischen Sensorik zur kontinuierlichen Überwachung von Rohrleitungen (AGIFAMOR)] examines the causes of damage in complex pipeline systems, and is developing techniques for permanent monitoring using distributed acoustic and fibre optic sensors.
The safety of pipeline systems is particularly relevant, since even small leaks can lead to high repair costs for operators, or cause environmental damage and personal injury. The aim of the project is to be able to continually monitor extended pipeline structures even under extreme conditions, for example at high temperatures, keeping costs as low as possible.
BAM's expertise
In this project, BAM combines many years of interdisciplinary experience, in relation to gas plants, tanks for dangerous goods and environmental mechanics, and also regarding sensor technology, optical and fibre optic methods, through to fatigue strength and structural integrity. In addition, it has unique experimental facilities at its disposal – for example BAM's Test Site for Technical Safety (BAM TTS) in Horstwalde, Brandenburg, for life-size trials.
Identifying causes of damage on pipelines
Working jointly with partners from industry to establish and classify the frequency with which each cause (corrosion, mechanical stress etc.) is responsible for which sort of damage (cracking, pitting, deposit).
Specific technology for sensors and sensor applications
BAM is developing and testing application methods for vibro-acoustic sensor fibres, which detect damage to pipelines using noises occurring, and technology for measuring temperature using sensor fibres. The aim is for it to be possible to permanently and continually monitor very extended pipeline systems over their entire length, with relatively low installation expense.
Different variations of the sensor application and different sensor fibres will be tested and assessed using statistical comparison measurements.
- The measurement system will be examined for sensitivity using sensitivity analysis, and compared to conventional acoustic sensors and reference processes such as laser vibrometry, the measurement of mechanical vibration using a laser.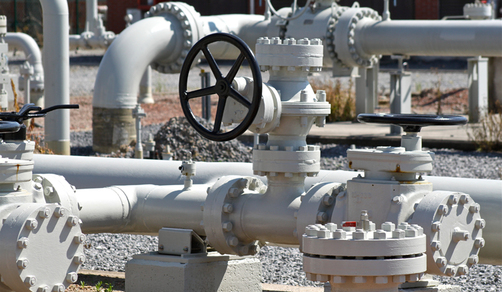 Development of measuring methods on a realistic model
Realistic experiment set-ups: a pipe test stand is set up at the BAM Test Site for Technical Safety (BAM TTS) in Horstwalde so that tests can be carried out under realistic conditions.
Characterising images of damage: acoustic phenomena are measured in undamaged pipelines as reference points. Comparative tests are conducted on damaged and undamaged pipelines, under static and dynamic pressure levels and at various temperatures. Changes to the sound picture are examined.
Distributed acoustic and fibre optic sensors should be able to use these changed sound pictures and reference measurements to identify the various types of damage, and so to recognise them reliably.