Accelerated pollutant testing
Project period
01/04/2015 - 31/03/2018
Description
How can plastics be more quickly examined for pollutant emissions? BAM is investigating this question in a feasibility study, and is developing a rapid testing method for pollutants that could end up in the environment.
Location
Bundesanstalt für Materialforschung und -prüfung (BAM)
Unter den Eichen 87
12205 Berlin
The project is examining the environmental durability and sustainability of plastic products and materials. The focus is on the emission of pollutants into the environment. Model materials are polycarbonate, polytetrafluroethylene, polystyrene and composite materials. These plastics are used in items ranging from babies' bottles to building insulation materials.
The interdisciplinary project is a feasibility study, in which the ageing of plastics and their pollutant emissions are examined experimentally using, amongst other things, environmental simulation test chambers and emissions measurement chambers. The simulations are compared with real stresses to derive processes for rapid testing.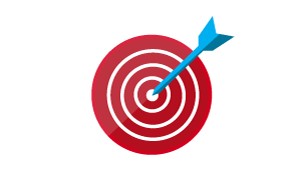 Newly developed, generally applicable rapid testing methods should replace or complement current testing methods for environmentally relevant conditions. BAM is installing testing equipment and generating reference materials that can be used by external clients for material testing under environmentally relevant conditions.
The project is being funded by BAM alone, and carried out without third-party support. More extensive questions should be investigated by national and international projects funded by third parties. BAM can offer material testing for environmental durability and sustainability on the basis of the project results.
As a result of environmental influences such as UV radiation, rain or colonisation by microbes, plastic products can emit pollutants, which then end up in the soil, water or air. For example, in the case of heat insulation in buildings: the plastics in the insulation boards contain flame retardants that can be washed away by rain and present a risk to the environment.
BAM experts are therefore using the "Material and Environmental Simulation" [Material und Umweltsimulationen (MaUS)] project to examine the pollutant emissions of model materials made from popular or particularly environmentally relevant plastics. To do this they simulate environmental influences on the material, and evaluate the release rate of pollutants into the environment. The aim is to establish rapid testing processes, for example using a shorter test length in an accelerated process.
So far it has been difficult to identify pollutants that only become relevant in terms of toxicology through their interaction with the weather or microbes. The rapid testing processes developed by BAM should enable manufacturers to analyse plastic materials and plastic products for pollutant emissions more safely and efficiently.
BAM's expertise
As a Centre of Excellence, BAM combines in this project many years of expertise with unique experiment facilities. Experts from the fields of environmental, trace and food analysis are working together with specialists in biodeterioration and dangerous goods packaging. In addition, they are supported by specialists in plastic ageing and contaminant transport.
BAM can simulate in experiments the impact of weather on the plastics (for example from rain or UV radiation) using environmental simulation test chambers. Emissions measuring chambers allow pollution emissions to be examined, for example at different temperatures or changing humidity levels. BAM's own fungus cellar provides the opportunity to recreate an accelerated version of the natural environmental conditions in central European forest or meadow soil – including rain.
BAM's performance and process
The project is divided into different workstreams.
Ageing and emissions
The focus is on the targeted ageing of plastics under environmental conditions and environmental simulations, including the use of gases, UV radiation or temperature, and examinations of changes to the material properties.
Ageing and microbial activity
Model materials are examined using a targeted ageing with the aid of microbes in the soil. Rapid ageing tests under defined conditions are derived from the emissions rate of pollutants.
Transformation and metabolism
Here BAM is examining the behaviour of pollutants in the environment and considering possible metabolites of micro-organisms.
Rapid testing processes and reference materials
These results are used to derive rapid testing processes and reference materials, which allow tests of pollutant emissions plus environmental sustainability and durability. To achieve this, simulations are compared to real stresses.