Storing CO2 safely in soil
Project period
01/07/2015 - 30/06/2018
Project type
Collaborative research project
Description
BAM researches how climate-damaging CO2 from energy production can be transported and injected into subsoil storage. The focus is on avoiding corrosion in tubes and pipelines.
Location
Bundesanstalt für Materialforschung und -prüfung (BAM)
Unter den Eichen 87
12205 Berlin
The COORAL (completed) and CLUSTER (ongoing) projects investigate corrosion reactions in steels for CCS technology. BAM is investigating how different types of steel react to different levels of CO2 contamination at different temperatures and with different pressures.
In COORAL, BAM and its project partners have subdivided the tests into three areas in accordance with the real transport chain for gas: sequestration, transport and injection. The scientists at BAM are evaluating corrosion damage. BAM is widening the focus in the CLUSTER project: here, they are investigating additional areas of use (e.g. tankers) and critical mixtures of exhaust gases from power stations, and industrial exhaust gases.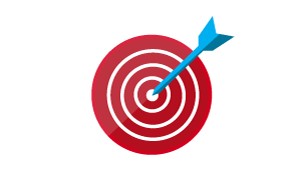 The objectives are corrosion protection and technical safety in pipelines, boreholes and plants during CO2 storage in soil, as well as consulting on CCS technology. The intention is to determine threshold values at which gases flow through steel in tubes without causing corrosion. The overarching goal is to reduce CO2 emissions.
BAM as part of a multidisciplinary association with the University of Applied Sciences Berlin (HTW Berlin), the Federal Institute for Geosciences and Natural Resources, DBI Gas- und Umwelttechnik GmbH, Martin Luther University of Halle-Wittenberg, Eurotechnica GmbH, Clausthal University of Technology and the Technical University of Hamburg. BMWi and industrial companies were involved in project financing.
The Federal Government wants to significantly reduce climate-damaging CO2 emissions. It is almost impossible to achieve this goal through renewable energies alone. Another process currently being put to the test is refining CO2, for example in coal-fired power stations, and storing it in soil (CCS Technology for Carbon Capture and Sequestration). According to the UN International Panel on Climate Change (IPCC), for instance, these "negative emissions" are important in creating international climate agreements.
Among other aspects, technically safe pipelines and tubes are key to the success of CCS technology. Corrosion damage is a possible risk, because the CO2 is pumped deep into the ground in liquid or above-critical condition, and processes in the power station result in contamination with components that promote corrosion. Depending on the concentration mixing ratio of the contamination and the material qualities of the tubes, it is however possible to predict the risk of corrosion and therefore define countermeasures in a targeted way.
BAM's expertise
Experts at BAM work on an interdisciplinary basis on the subject of corrosion in the energy sector, and bring together their experience in the areas of materialography, fractography and the ageing of technical materials, as well as the area of materials for geothermic circuits.
Dr. Axel Kranzmann, Head of Materialography, Fractography and Technical Materials Ageing at BAM, is also a member of the COORETEC Council (an abbreviation for CO2 reduction technologies) at the Federal Ministry for Economic Affairs and Energy. The initiative advises the Ministry on researching and developing sustainable fossil-fuel power plants. Along with Dr. Dirk Bettge, an expert in damage events, Axel Kranzmann heads up the area of CCS research at BAM.
BAM also has special experimental facilities, for example a high-pressure plant that is unique in Europe, and which investigates corrosion reactions between steam or gas and steels up to very high temperatures.
BAM's performance and process
BAM experts corrode the tubes in the laboratory and investigate the material's resistance to CO2. During this process, they also seek to determine threshold values for respective gases, taking into account gas combinations; investigating the maximum ratio of gas that can be added to CO2 without causing corrosion.
To this end, BAM – in the COORAL project (an abbreviation for CO2 purity for sequestration and storage) – developed a research scenario that is close to real conditions:
Similarly to the transport chain for gas, the test structure and selection of investigated steel types were subdivided into sequestration, transport and injection into soil.
Then, depending on the steel type and purpose, various screening tests were performed with a different duration, temperature or pressure.
For tests under operating conditions, BAM was able to prove that the pressure and flow speed of the gas significantly influences corrosion.
One finding which came from electrochemical and microscopic analysis of the steel samples was that most steels are not suitable for use in CCS plants because they exhibit corrosion reactions (pitting or surface corrosion).
After the COORAL project was completed in 2013, some research questions remained open and new ones had emerged. In the subsequent project CLUSTER, which will be run until 2018, the steel samples are tested under high-pressure conditions and over longer periods of time.
Further Information