Reliable even under pressure
Project period
01/04/2015 - 31/12/2018
Project type
Themenfeldprojekt
Description
BAM is developing methods and models to establish the safety and longevity of composite pressure vessels – for example for the safe transport of dangerous goods in natural gas and hydrogen vehicles.
Location
Bundesanstalt für Materialforschung und -prüfung (BAM)
Unter den Eichen 87
12205 Berlin
The project investigates which methods of testing can be used to evaluate the condition and safe operational lifespan of composite pressure vessels. In addition, BAM is researching how static, dynamic and thermal operational loads influence the performance parameters (bursting, load changing).
Testing methods for monitoring the condition of composite pressure vessels require that ageing effects and concealed faults on the material are identified. Optical, acoustic and electromagnetic testing processes are employed to this end.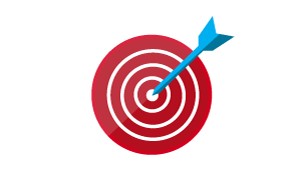 The project's objective is to ensure the operational lifespan of composite pressure vessels while maintaining the highest safety standards. This requires methods and models to estimate durability.
The project is being carried out by BAM at its own expense. Upon completion, the results should feed into the setting of standards and regulations. More extensive questions should subsequently be investigated in national and international projects funded by third parties.
There will be more and more cars powered by natural gas and hydrogen being driven on Germany's roads in the coming years. There are special containers for the safe transport and storage of these gases. The construction principles of these can also be applied to other dangerous goods.
The first generation of these "composite pressure vessels" in Germany are today 15 to 20 years old. In order to reliably evaluate the durability and to assist early recognition of material damages, BAM began the research project "Ageing Behaviour of Composite Pressure Vessels with Carbon Fibre Composites under Paired Stresses" [Alterungsverhalten von Composite-Druckgefäßen mit Carbonfaser-Compositen unter gekoppelten Beanspruchungen].
Until now it has not been possible to reliably predict their durability and operational lifespan. The safety of composite pressure vessels depends on complex interactions between the processed materials and further aspects such as pressure, humidity and temperature. Current methods of repeated testing do not capture these sufficiently thoroughly for an evaluation of their further serviceability.
BAM's expertise
BAM brings its comprehensive and interdisciplinary experience of non-damaging testing, transport of dangerous goods and composite materials to the project and uses unique methods of experimentation and investigation. BAM is the leading authority in Germany for national standards and guidelines for the transport of dangerous goods. It is also involved internationally in research projects concerning dangerous goods containers. BAM's research results are constantly fed into the safety evaluation and standardisation of composite pressure vessels.
Experts on gases and gas plants, tanks for dangerous goods and accident mechanics, composite materials, sensor technology and measuring and technical testing processes are working together on this project in four overlapping areas.
Loads and material properties
BAM experimentally defines, verifies and determines peak loads in operation and compares these with operational loads and accident loads, amongst other things

Thermoanalysis or mercury porosimetry

–

an analysis of the pore structure of materials

–

can be used to determine the effects of ageing and peak loads.
Testing and experimental integration
By varying temperature and pressure, BAM tests how ageing effects' impact on the properties of the material and the containers.

Integrating fibre optic measuring systems into the composite enables direct monitoring of demands and changes to properties
Non-Destructive Testing
BAM employs a variety of methods for non-destructive testing in the project. Including X-ray refraction – a tool for characterising damages to plastics – or thermography and computer tomography.
Simulation and model creation
BAM analyses how mechanical and thermal loads influence materials and their interactions.

Fracture-mechanical investigations enable an estimation and evaluation to be made of the crack growth in metal liner materials.