Intelligent methods for measuring the safety of structures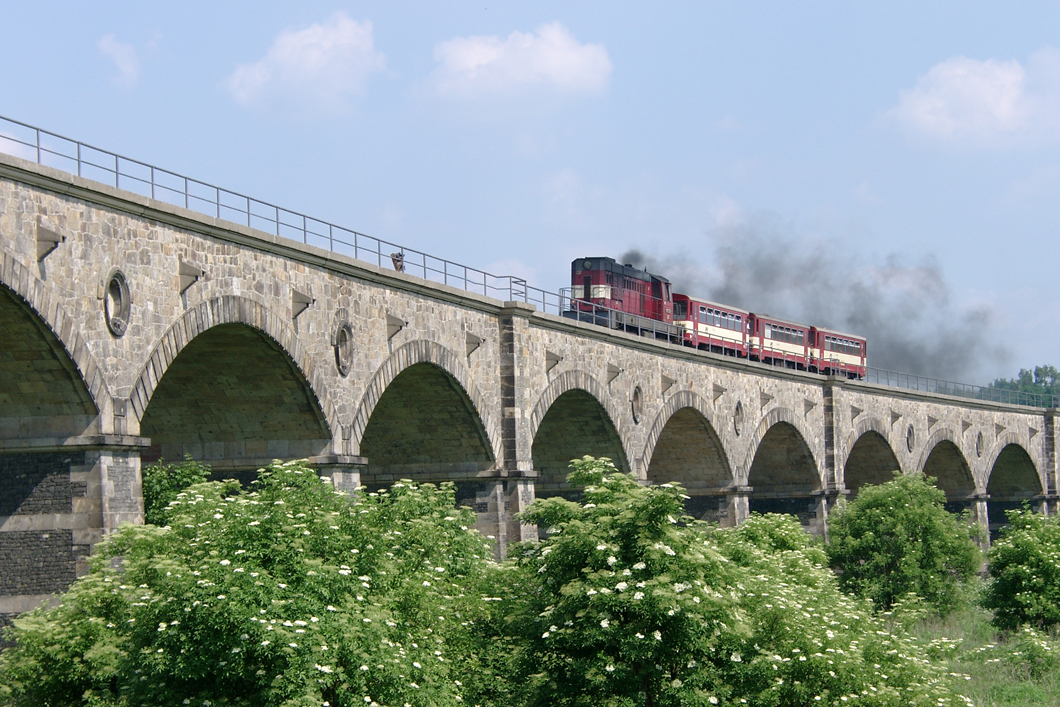 From UAS through ultrasound to geosensors: How can bridges and other infrastructure structures be cleverly monitored? And what are the results from a model "reference bridge" and a real viaduct?
The Bundesanstalt für Materialforschung und -prüfung (BAM), together with BILDUNGSWERK VDV (Association of German Surveying Engineers), is organising the "Measurement in the building industry" conference for the ninth time. This event provides an opportunity to exchange various practical experiences and discuss scientific findings in this field.
The conference will focus on monitoring the life of infrastructure structures. Their monitoring and evaluation is an essential task for ensuring the operability of the infrastructure network. Modern ageing management is used, for example reliable methods of non-destructive testing and intelligent methods for holistic structural evaluation. This year's conference will present and discuss innovative, technically and economically appropriate methods of structural monitoring with the measurement techniques of civil and surveying engineers.
In addition to BAM scientists, well-known experts from the Hannover Leibniz University, the Darmstadt Technical University, the Weimar Bauhaus University, the Berlin Beuth University for Applied Sciences of Technology, the Graz University of Technology and companies from Berlin will present papers.
Registrations for the conference on 14.11.2017 are still being accepted. The registration fee is EUR 70 for VDV members, EUR 100 for non-members and EUR 25 for students. You can register online via the BILDUNGSWERK VDV at http://anmeldung.bw-vdv.de (German version only). The venue is the Bundesanstalt für Materialforschung und -prüfung (BAM) in Berlin Steglitz. More information about the 2017 "Measurement in the building industry" conference can be found on the BAM website (German version only).
About BAM
BAM promotes safety in technology and chemistry.
As a BMWi departmental research institute, BAM performs research, testing and offers advisory support to protect people, the environment and material goods. Its activity in the fields of materials science, materials engineering and chemistry is focussed on the technical safety of products and processes.
BAM's research is directed towards substances, materials, building elements, components and facilities as well as natural and technical systems important for the national economy and relevant to society. It also tests and assesses their safe handling and operation. BAM develops and validates analysis procedures and assessment methods, models and necessary standards and provides science-based services for the German industry in a European and international framework.
Safety creates markets.
BAM sets and represents high standards for safety in technology and chemistry for Germany and its global markets to further develop the successful German quality culture "Made in Germany".
Further Information