BAM and Analytik Jena cooperate in optical spectrometry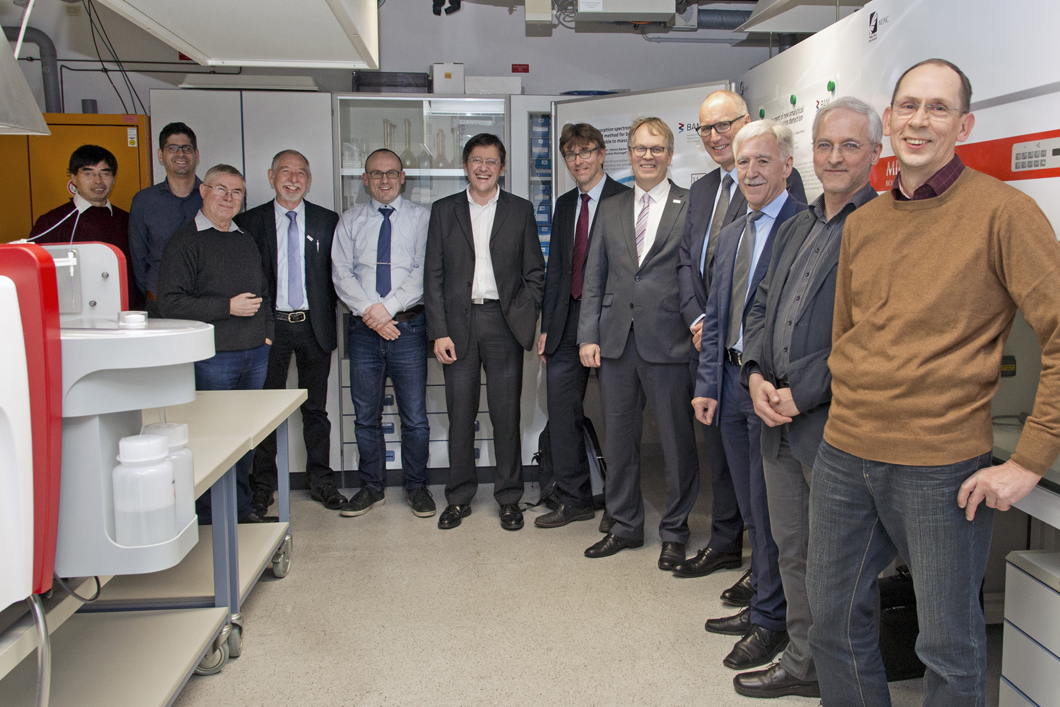 In industry and science, precise analysis techniques are required. Atomic spectrometric methods are used to determine chemical elements down to the ultratrace range. They are based on the interactions of radiation and matter and allow the exact determination of the contents of numerous elements in a wide variety of samples. The cooperation currently signed between the Bundesanstalt für Materialforschung und -prüfung (BAM) and Analytik Jena AG is expected to strengthen cooperation in this field, i.e. the development of methods and procedures in optical spectrometry in elemental analysis. BAM contributes expertise in the development of innovative analytical methods. Analytik Jena AG supplies state-of-the-art measuring technology.
BAM President Prof. Ulrich Panne welcomes the cooperation. "We are pleased to be able to refine analysis using High-Resolution Continuum Source AAS (HR-CS AAS) technology in joint research with Analytik Jena AG. This approach also offers wide-ranging opportunities for our up-and-coming scientific talent."
Ulrich Krauss, CEO of Analytik Jena AG, emphasises the concept of networking in science and technology. "Within the framework of our research activities, it is important to us to network closely with partners from the scientific and user community and to involve these partners early on in the process of developing and implementing ideas. We want to develop marketable products from a knowledge and transfer network consisting of clients in collaboration with partners from research institutes."
The focus of the two partners' future research efforts will be on the development of new devices and applications for element determination. In this connection, the teams will work jointly on the further development of the principles and methods of high-resolution absorption spectrometry in order to determine ultratrace concentrations of atoms and molecules.
About BAM
BAM promotes safety in technology and chemistry.
As a BMWi departmental research institute, BAM performs research, testing and offers advisory support to protect people, the environment and material goods. Its activity in the fields of materials science, materials engineering and chemistry is focussed on the technical safety of products and processes. BAM's research is directed towards substances, materials, building elements, components and facilities as well as natural and technical systems important for the national economy and relevant to society. It also tests and assesses their safe handling and operation. BAM develops and validates analysis procedures and assessment methods, models and necessary standards and provides science-based services for the German industry in a European and international framework.
Safety creates markets.
BAM sets and represents high standards for safety in technology and chemistry for Germany and its global markets to further develop the successful German quality culture "Made in Germany".
About Analytik Jena AG
Analytik Jena is an instrument and product provider in analytical measurement technology and life science. Its portfolio includes state-of-the-art analytical technology and complete systems for bioanalytical applications in the life science sector.
Services and device-specific consumables and disposable materials such as reagents or plastic articles complete the extensive range offered by the Company.