BAM scientist wins Adlershof Ph.D. award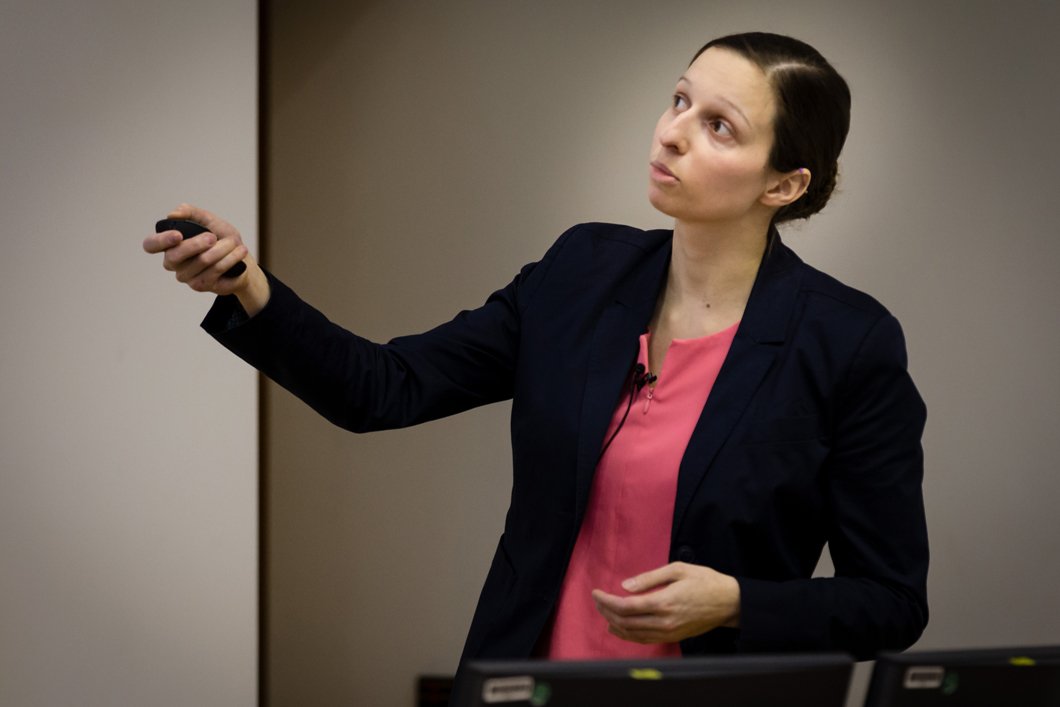 Dr. Franziska Fischer from BAM's Structural Analysis Division at the Adlershof branch investigates co-crystals, or to be more precise, how mechanochemical processes create new compounds at the crystalline and molecular level. This involves the development of environmentally compatible and cost-efficient synthesis methods which can be applied, for example, in pharmacy. She earned her Ph.D. on this subject at the Berlin Humboldt University's (HU) Institute of Chemistry and has now won the Adlershof Ph.D. award.
As one of a total of three nominees, Dr. Franziska Fischer won the Adlershof Ph.D. award in a competition at the HU on 15 February 2017. The challenge was for the nominees to explain in clear terms the subject of their work to the audience in just 15 minutes. Dr. Franziska Fischer convinced the jury with her presentation "Shaken, not stirred – chemistry in the ball mill" and was awarded the prize worth 3,000 euros for the best presentation skills. "I am delighted about the distinction – especially since there is an increasing awareness of a topic which sounds rather abstract at first glance", says Dr. Franziska Fischer.
"We congratulate Dr. Fischer on this outstanding prize", says BAM President Prof. Ulrich Panne. This award emphasises once again that highly qualified scientists are working at BAM on a wide range of topics of great economic and societal importance".
Dr. Franziska Emmerling, Head of the Structure Analysis Division, supervised the Ph.D. work at BAM and supported Dr. Franziska Fischer in the run-up to the competition. "We are very proud of Dr. Fischer's excellent work – both in scientific terms and the current presentation for the Adlershof Ph.D. prize", says Dr. Franziska Emmerling. "The results of Ms Fischer's work are highly relevant, for example for the production of active substance combinations."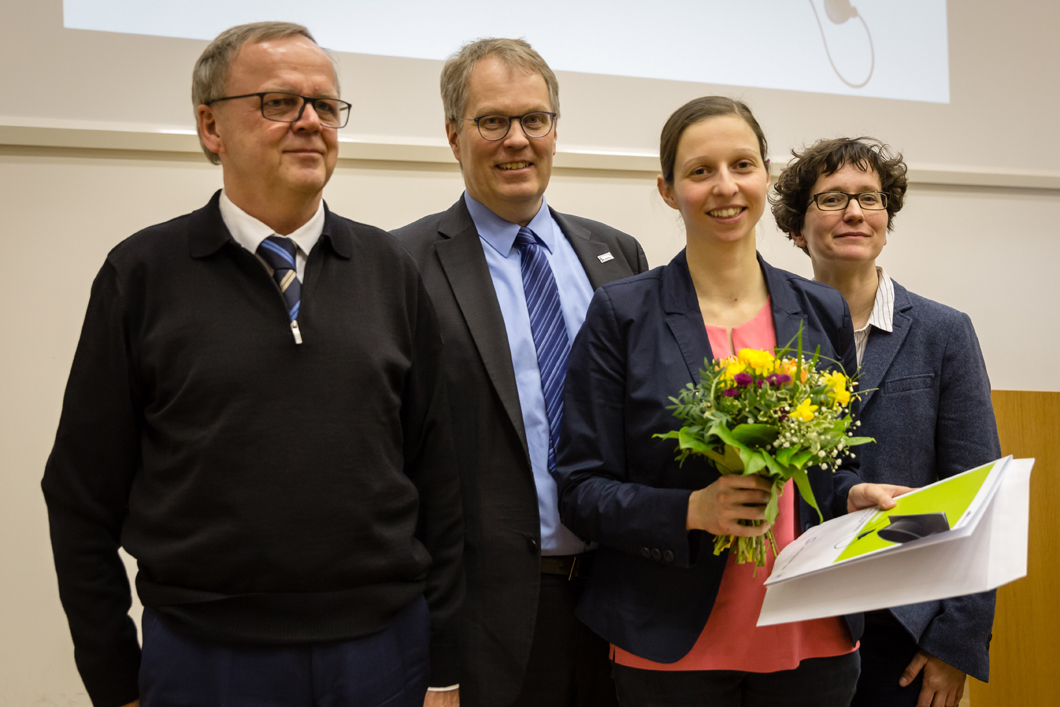 Background of the Adlershof Ph.D. award
Every year since 2002, the Berlin Humboldt University (HU), the Adlershof Initiative Association of Non-University Research Institutes (IGAFA) e.V. and WISTA MANAGEMENT GmbH have jointly awarded the Adlershof Ph.D. prize, which is endowed with 3,000 euros.
The target group comprises all young scientists who have completed their Ph.D. in Adlershof and were awarded the high distinction 'magna cum laude'. Three nominees compete against each other in a live competition. The winner is the person who presents their selected theme in the most lively and understandable way.
About BAM
BAM promotes safety in technology and chemistry.
As a BMWi departmental research institute, BAM performs research, testing and offers advisory support to protect people, the environment and material goods. Its activity in the fields of materials science, materials engineering and chemistry is focussed on the technical safety of products and processes. BAM's research is directed towards substances, materials, building elements, components and facilities as well as natural and technical systems important for the national economy and relevant to society. It also tests and assesses their safe handling and operation. BAM develops and validates analysis procedures and assessment methods, models and necessary standards and provides science-based services for the German industry in a European and international framework.
Safety creates markets.
BAM sets and represents high standards for safety in technology and chemistry for Germany and its global markets to further develop the successful German quality culture "Made in Germany".