"Highly Cited Paper" as starter
01/09/2017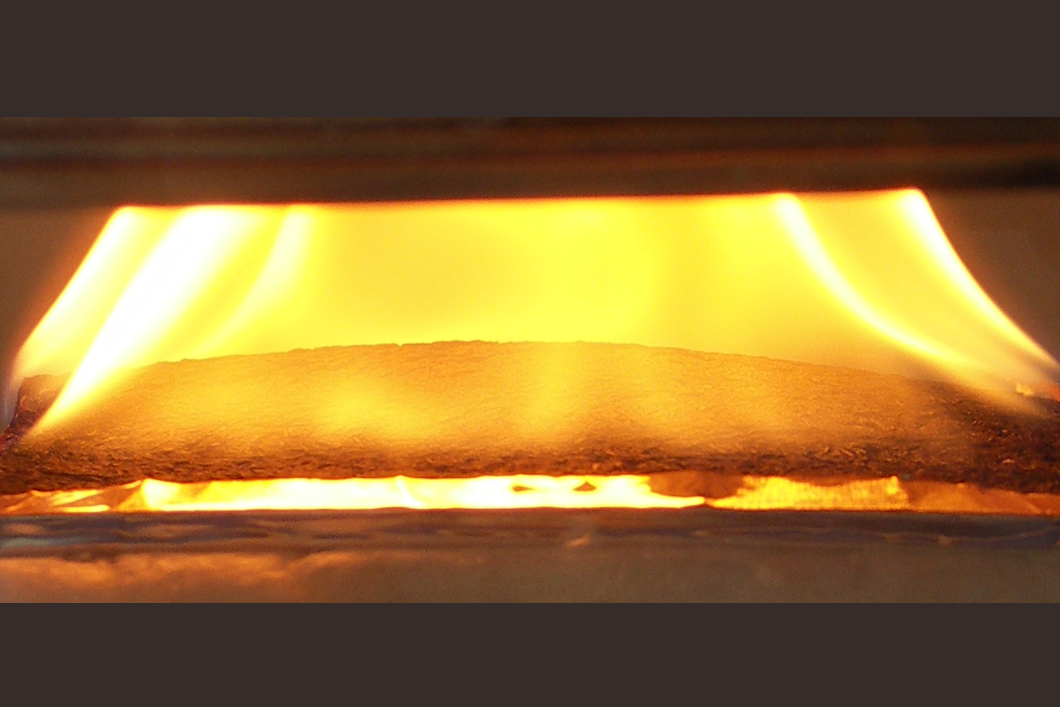 Papers in scientific journals are a crucial output of our research. They are the most important communication channel to share scientific findings and discoveries with the scientific community and to encourage a discussion thereof. Thus, papers are a substantial part of our competence as a research institute. With the series "Paper of the month" we want to call attention of a broader audience to our results. While that's well and good, it raises the question: with what paper should we start this series in the focus area infrastructure?
We chose the invited feature article: "Flame Retardancy of Polymers: The Role of Specific Reactions in the Condensed Phase" by B. Schartel, B. Perret, B. Dittrich, M. Ciesielski, J. Krämer, P. Müller, V. Altstädt, L. Zang, and M. Döring, published in Macromolecular Materials and Engineering, Vol. 301, 9-35, 2016.
The list of authors documents the successful interdisciplinary collaboration of the BAM with the Fraunhofer Institute for Structural Durability and System Reliability LBF, the Karlsruher Institute for Technology (KIT) and the University of Bayreuth in a project granted by the German Research Foundation (DFG). The extent and content of this feature article outperform a regular paper: seven flame retardants with systematically varied chemical structures were investigated in two epoxy resins. The study investigated the decomposition of flame retarded polymeric materials in detail, using different and coupled methods. Hence, the fundamental importance of specific reactions between the decomposing flame retardant and polymer was carved out for the flame retardancy of polymeric materials.
The impact of the article was outstanding in the scientific community, in particular the citations by other scientific articles: 12 times in the year of publication 2016 (90% of the papers are cited 0-2 times in our disciplines in the year of publication) and 22 times by July 2017 already. The article has been marked as "Highly Cited Paper" in the Web of Science (Web of Science = subscription-based scientific citation indexing service) for several months in a row, meaning that the paper received enough citations to place it in the top 1% of the academic field of Materials Science, based on a highly-cited threshold for the research field and publication year.