From concrete to NDT: exchange and laboratory trainings with experts from Africa
24/05/2019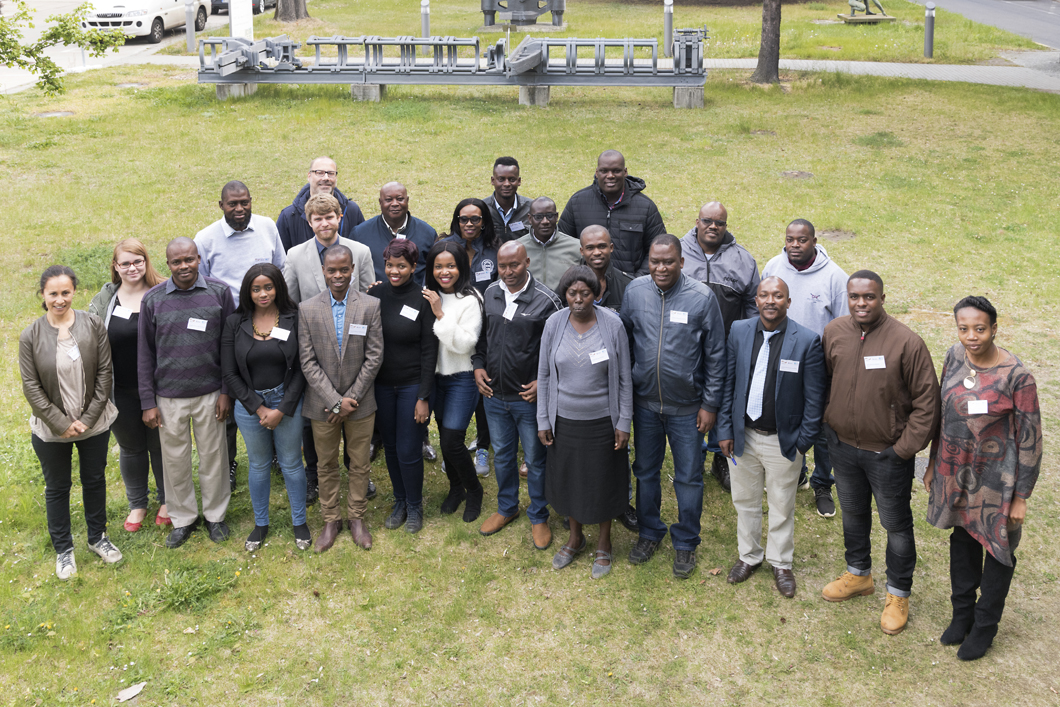 Together with the Physikalisch-Technischen Bundesanstalt (PTB), BAM organised a practical excursion concerning the topic of cement/concrete. This event ran over the course of several days in May for a group of laboratories from the SADC region (Southern African Development Community). The initiative was launched by the Malawi Bureau of Standards in cooperation with BAM. Standardisation offices from Malawi, Botswana, Namibia, Zambia, South Africa and Tanzania took part. The excursion was a continuation of the previous pan-African interlaboratory comparisons with training workshops (PACE-PTS) and is intended to facilitate dialogue and exchange between experts from African countries and European scientists.
The programme from Monday to Thursday featured tours, seminars and workshops and other events in the chemistry laboratory, mortar laboratory and concrete laboratory. Concerning the topic of 'sustainable concrete', among others Dr Wolfram Schmidt from the Technology of Construction Materials Division at BAM and Dr Kolawole Olonade from the University of Lagos presented their joint project, a 'Cassava bio concrete house', funded by the Bundesministerium für Bildung. The seminar was introduced by Prof. Karen Scrivener of the L'Ecole polytechnique fédérale de Lausanne (EPFL). Dr Ernst Niederleithinger and his team from the Non-destructive Testing Methods for Civil Engineering Division at BAM presented their measuring methods and techniques for quality assurance and the monitoring of concrete structures. In addition to the professional exchange and a tour of PTB, there were insights into Berlin city life, including a genuine Currywurst.
Conclusion: interest in similar activities in the future was enormous. The guests took the opportunity to network and work together more closely in the future. In particular, the participants from South Africa, Namibia and Botswana decided here in Berlin to cooperate more closely with the laboratories in the future.