Dr. Thomas Goedecke receives renowned IAPRI award
25/06/2018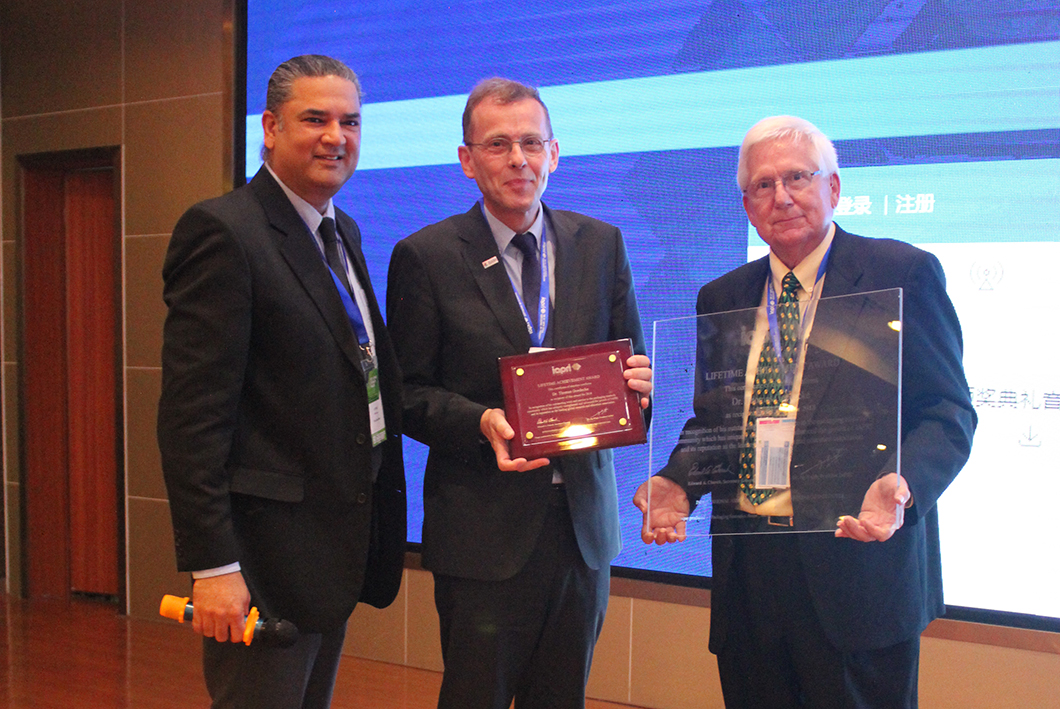 From June 19-22, representatives of approximately 100 IAPRI member institutes attended the 21st World Conference on Packaging in Zhuhai, China. The four-day international conference was organised under the slogan 'Packaging and Technology'. Seven keynote speakers and more than 200 speakers gave presentations and exhibited scientific posters about the progress in packaging research. A special highlight was the presentation of the IAPRI Lifetime Achievement Award to Dr. Thomas Goedecke, Head of the Containment Systems for Dangerous Goods Department at the Bundesanstalt für Materialforschung und -prüfung (BAM).

Former IAPRI President honoured
Acting IAPRI President Professor Jay Singh solemnly presented the Lifetime Achievement Award to Dr. Thomas Goedecke at the conference banquet. The award honours individuals who have made a special and lasting contribution to packaging research. Dr. Goedecke was also presented with the award in recognition of his significant contribution to the organisation of IAPRI. Dr. Goedecke was IAPRI Vice-President for five years before acting as President from 2009 to 2016. During this time, he initiated a successful exchange program for junior researchers and introduced the Peer Review Stream for Conference Papers, which had a lasting positive impact on the quality and impact of symposia and conferences. The number of IAPRI members increased significantly during his term of office. "I was surprised and honoured to hear that I would receive the award", said the award winner. Since the founding of IAPRI in 1971, in the packaging sector, the prestigious prize has only been awarded three times to a deserving researcher.
About IAPRI
The International Association of Packaging Research Institutes (IAPRI) is a global network that enables research facilities and packaging companies to engage in dialogue on research and developments in up-to-date packaging. The purpose of the exchange is to promote progress in new measurement techniques, technology, standards and policy developments as well as to create synergy effects. Since 1971, IAPRI has regularly organised international conferences and symposia such as the World Conference on Packaging.
Further Information