Knowledge exchange about quality management
21/12/2017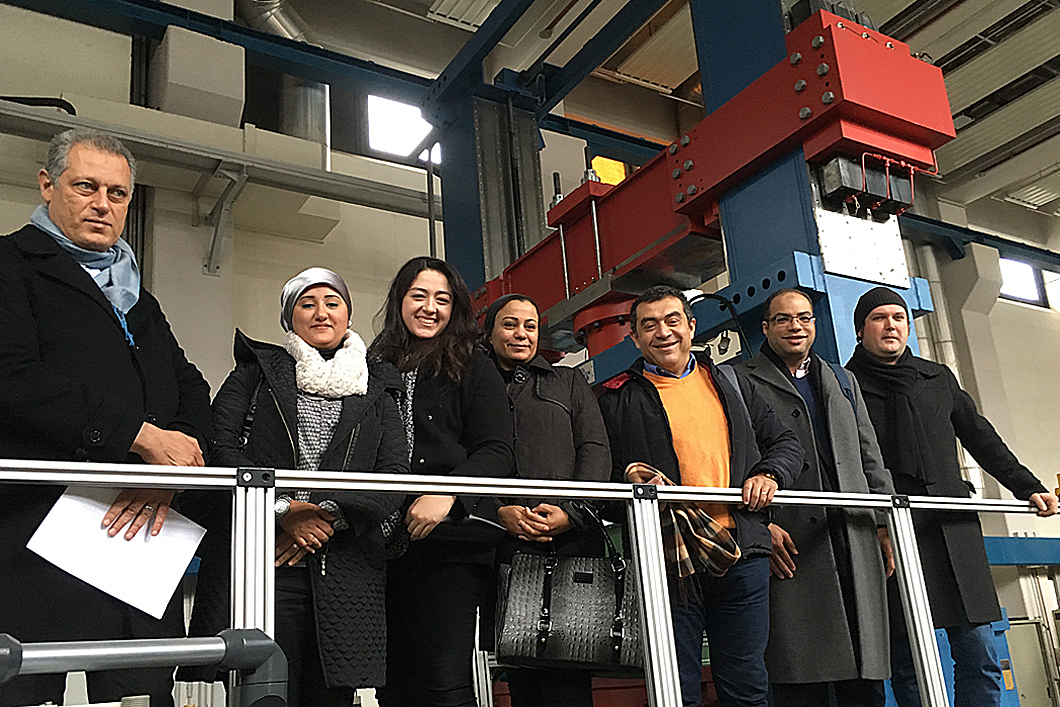 Safe products and processes and ultimately consumer protection require clear standards and regulations. Quality management bundles standardisation, standards and metrology, testing services, accreditation and certification. Within the framework of its legal mandate, BAM coordinates the effective and efficient implementation of international standards, technical cooperation with emerging and developing countries and promotes the exchange of knowledge. A delegation from the Egyptian Ministry of Trade and Industry (MIT) and representatives of the Micro, Small and Medium Enterprise Development Agency (MSMEDA) visited BAM in December.
The guests and BAM experts exchanged their experiences about conceptual interfaces between quality management processes and the introduction of Customer Related Management Systems (CRM). Then Dr. Jan Sunderkötter, Head of the Quality in Testing Section and Dr. Joachim Thiele from the Accreditation and Conformity Assessment Section gave presentations about quality management and the European Conformity Assessment System, which met with particular interest and sparked a lively discussion on these topics.
The visit ended with a guided tour through the large BAM test hall. Dr. Götz Hüsken from the Technology of Construction Materials Division gave a lively explanation about BAM's testing activity on concrete and steel structures – another of BAM's work areas.