Sustainable and sound concrete: PTB and BAM are organising interlaboratory comparisons in Africa
15/11/2017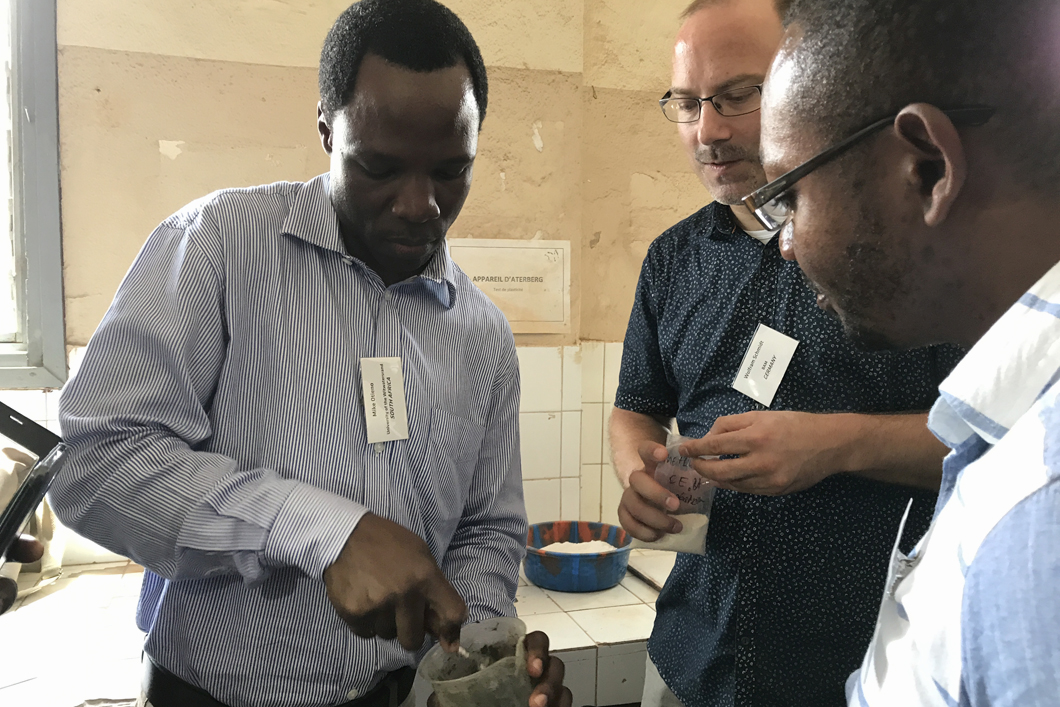 Roads, railways, airports, ports and power plants – these are Africa's Big Five. The building sector is growing and so the topic of resource efficiency. Dr. Wolfram Schmidt and his team from BAM's Technology of Construction Materials Division support African scientists in their research into sustainable concrete. They met for a workshop at the MIPROMALO (Mission de promotion des matériaux locaux) Institute in Cameroon in late October/early November.
It all started with the EU-funded SPIN programme coordinated by BAM between 2009 and 2013, which evolved into a network for the development of innovative, clean and safe building material technologies, in particular concrete. BAM, together with the Physikalisch-Technische Bundesanstalt (PTB), then initiated several projects including PACE-PTS. PACE-PTS stands for Pan-African Cement Proficiency Testing Scheme: interlaboratory comparisons are held with the participation of African laboratories that test cement samples prepared by BAM for different parameters and send the analyses back to BAM for evaluation. In this way, African laboratories can compare their methods and know where they stand in relation to peer laboratories on the continent. The aim is to improve quality infrastructure because the demand for better and safer products, construction techniques, and regulations is high. In the current scheme, for the first time, the result evaluation was supported by the University of Cape Town (UCT), South Africa.
In addition to theory, practice must not be neglected. Therefore, for the workshop participants this year there were several hands-on training sessions on cement testing, rheology/superplasticisers, and storage, plus an excursion to a stone production facility of MIPROMALO.
Europe and Asia also benefit from the pan-African exchange
The interlaboratory comparisons have been carried out since 2012. The third round started in July 2016 and the results were discussed in a final workshop in Yaoundé in November. 55 laboratories from 24 countries participated in the interlaboratory comparison, not only from the African continent but also from Slovakia and Pakistan.
What remains to be noted? A final workshop such as this provides real added value for the participants compared to a conventional final report. Since most laboratories have difficulties with equipment, climate and organisation in different places, local experiences can be exchanged and suggestions for solutions can be taken up. This helps enormously to build up an African laboratory network over the longer term. With increasing knowledge and technical know-how, Africa can use better, safer and above all, resource-efficient concretes in the future. In turn, Europe and Asia can also learn from this.
Further Information