#Energytransition: BAM brings offshore wind energy to the BWMi Open Day
29/08/2017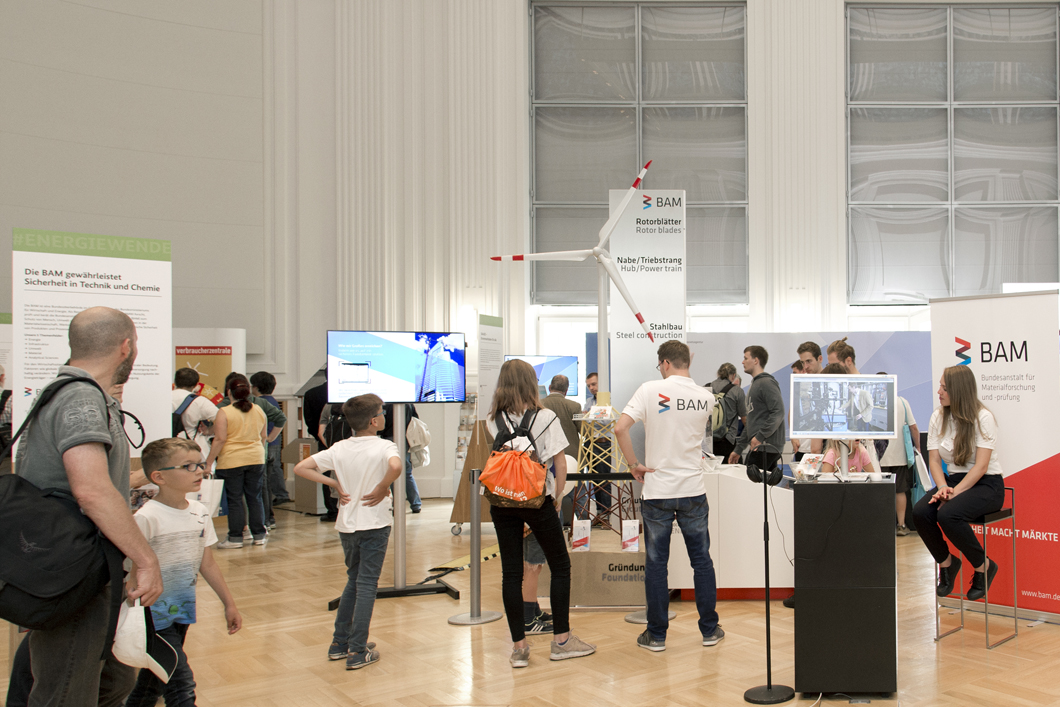 BAM was again an exhibitor at this year's Federal Government Open Day on the 26th and 27th August. At the BAM information booth in the Federal Ministry for Economic Affairs and Energy (BMWi) building, visitors were able to get a first-hand look at BAM's work.
BAM staff provided information on its research regarding offshore wind energy, which is one of the drivers of the energy transition. Visitors were able to learn about BAM's innovative project: "Service life extension and service loading fatigue of wind turbines" (LeBeWind). In the beautifully restored BMWi auditorium, visitors had the opportunity to get a close look at a large wind turbine model and ask questions regarding BAM's work. Attendees were particularly interested in learning about the functionality of wind turbines as well as environmental and animal protection issues.
An information module with videos from the LeBeWind project provided visitors with further details. In addition to conversations about the project, visitors were able to receive general information about BAM as an employer.
Further Information