Thomas Schendler appointed honorary professor
03/05/2017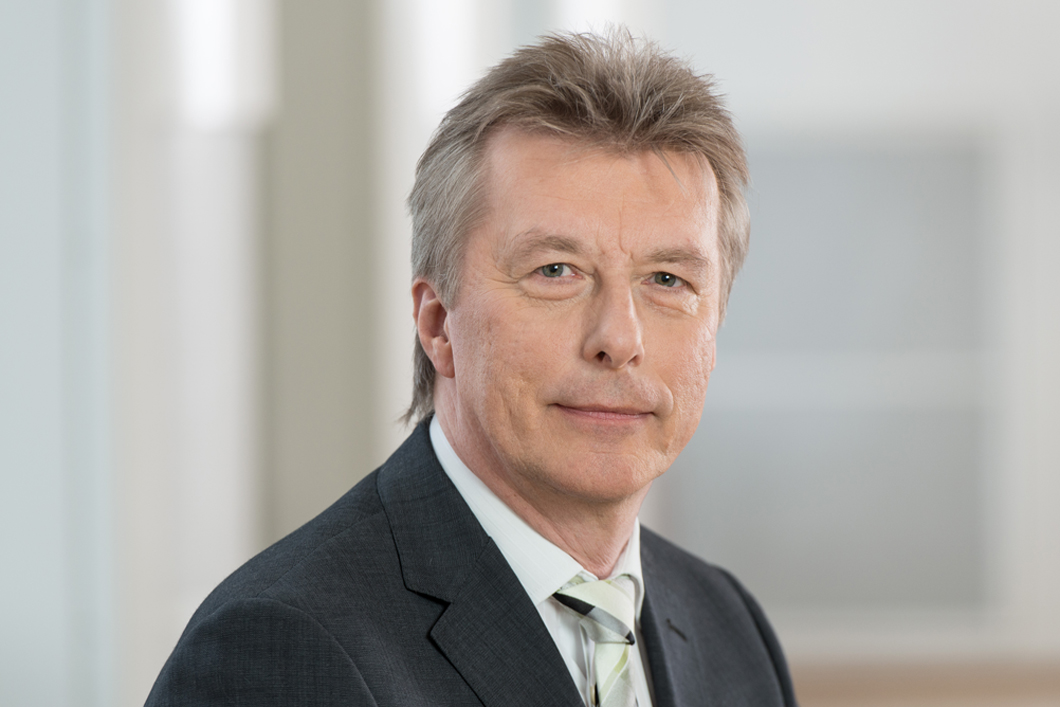 The vice-chancellor of the Otto von Guericke University Magdeburg, Magnificence Prof. Jens Strackeljan, appointed Prof. Thomas Schendler honorary professor to the chair of "Technical regulation in plant safety" on 28 April 2017. Prof. Schendler has been lecturing at the Faculty of Process and Systems Engineering (FVST) since 2012 and is offering the course "Legal issues in plant operation and process safety" for the "Process safety and environmental engineering" (PSEE) masters studies in this semester.
Says BAM President Prof. Ulrich Panne: "I sincerely congratulate Thomas Schendler on being awarded the honorary professorship. This recognises his academic work in a special way and once again demonstrates close networking between BAM and universities."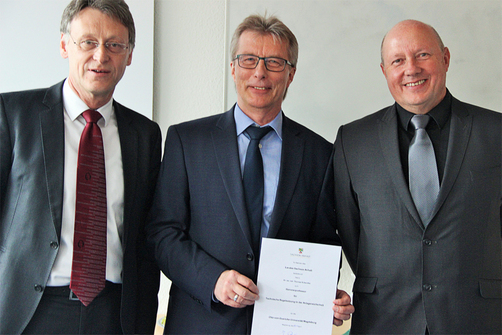 Prof. Schendler was born in Berlin in 1957 and studied technical chemistry at the Technical University of Berlin. After obtaining his Ph.D. in 1987, he joined the Bundesanstalt für Materialforschung und -prüfung. He is one of the main authors of the CHEMSAFE database, the most comprehensive data collection of safety parameters for reactive substance systems. Since 2004, he has headed BAM's Chemical Safety Engineering Department, the largest facility for research, testing and approval and consulting in this field in Germany, employing more than 120 staff. The department is well-known for the approval of pyrotechnics (New Year's Eve fireworks). Prof. Schendler is also the chairman of the Commission for Plant Safety (KAS), an advisory board to the Federal Ministry for the Environment, Nature Conservation, Building and Nuclear Safety.
Together with FVST, he is planning to expand cooperation through joint research projects, for example on the properties of explosive substance mixtures and supporting Ph.D. and masters studies.
Further Information