Press conference "Safe New Year's Eve"
15/12/2016
Today BAM held a press conference to provide information about the safe handling of New Year's Eve fireworks. Numerous media representatives from Berlin and from other German states took the opportunity to gain information about legal regulations and guidelines on how to deal with fireworks correctly. Dr. Christian Lohrer from the Explosives Division explained the key issues where he used posters specially prepared for the press conference. Heidrun Fink, also from the Explosives Division, presented various firework items and summed up the practical safety instructions. The press conference was moderated by Venio Quinque, Head of Corporate Communications. Subsequently, press representatives were offered a guided tour through the bunker, including a demonstration of the vibrating table which tests the mechanical load bearing capacity of prototypes (fireworks submitted to BAM for approval) and of course leaving time for individual interviews.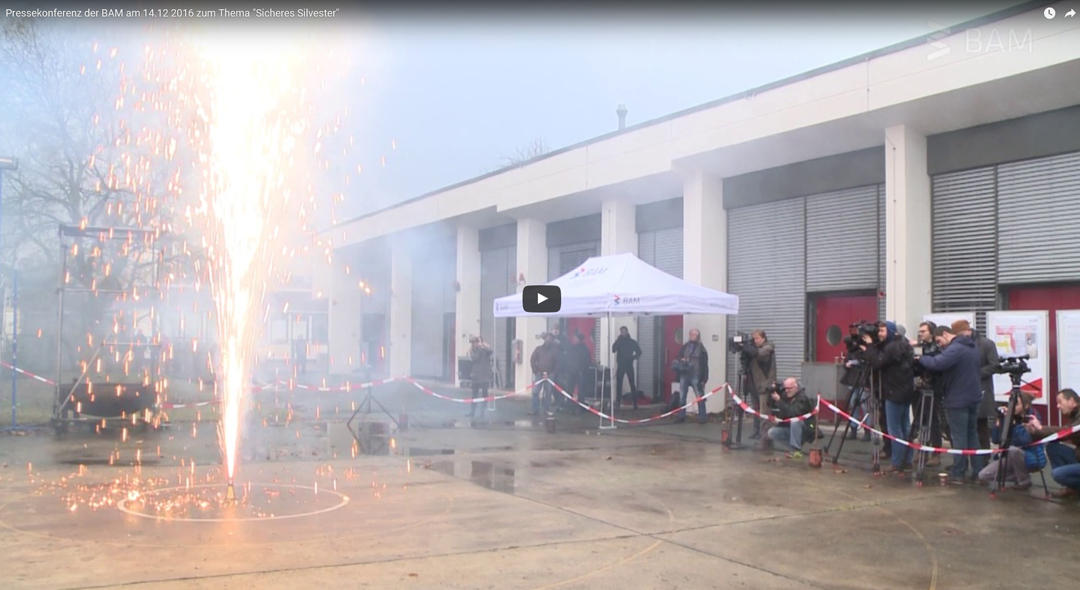 For the Press Release about the Press Conference click here.